And how you can organise them even on a tight budget
Events are a big thing since forever. Whether you're launching a product, setting up a conference for learning and networking, throwing an open doors party, you can always count on a gathering for a specific purpose that brings people from different fields together with at least one thing in common: your event's topic.
When the pandemic kicked in, although it may have seemed that we can't meet anymore, events didn't stop. We took everything online and then gradually became familiar and to offline events. At first a bit awkward, we learned that we can conquer this new kind of doing things and managed to have successful webinars.
We transformed events that were always held in big rooms, with hundreds of participants, food areas and brand activation corners to the same cool events where participants attend from their beds, subway, or lunch break.
Now, when the pandemic started to fade out, live events came back to life and we now experience a great balance between them and those events that could have been an email – we don't always have to physically meet and discuss certain topics.
In this article we want to walk you through the reasons why events, whatever form they may take, are a valuable resource for any business, and how to use them for marketing and sales..
1. What are events?
In marketing terms, events, with variable size and different topics, are a method of connecting customers to your business. Event marketing is "planning, organizing, and executing an event for the purpose of promoting a brand, product, or service. Events can take place in-person or online, and companies can either host an event, attend as an exhibitor, or participate as a sponsor." (according to Hubspot).
Thanks to the pandemic, we may also come across hybrid events, which means that the event takes place somewhere physically but it is also streamed online. So, participants can choose how they want to attend the event. It combines a "live" in-person event with a "virtual" online.
Events come in various forms: you can have conferences, seminars, webinars, launch parties, workshops, summits, open days, challenges, and basically anything you can think of that serves your business's purpose.
2. How easy is it to plan an event?
Not the easiest thing ever, that's for sure. Depending on the size, you might want to consider reaching out for help from an external team that has experience with planning. But we'll give you a few tips on this later.
When planning an event you have to start with asking yourself a few questions:
Why do you want to do an event (what objective does it help you achieve?)
What are you promoting
Who is your target audience
What do they like/need in their professional lives
What holds them back from getting what they need, what issues are they struggling with
What action do you want them to take after the event?
These will help you plan your event and content strategy (agenda wise) and set your objectives. Get them right and the promotion of the event will basically take care of itself. Of course, with some push.
Nothing is more important than your marketing plan and this can absolutely make or break your event. The closer you get to an event, the more likely you are to get too busy to remember what you should be doing and could get lost in tiny operational bits, instead of implementing the strategic activity that will bring you the best results. That is why, it is important to create a marketing plan from the beginning, that takes into account where you can find your target audience, what type of messages to send to them, over what channels and with what frequency. You can read more on the subject in our event marketing guide here.
Social media channels are a great way of promoting your event and letting everyone know about it. Don't forget about marketing email, a more tailored channel that is closer to your audience and gives you the opportunity to invite them "personally". If you want to know more about promoting the event, here are some tips.
3. What about event logistics?
Depending on the nature of your event, whether it is online or offline, things get easier or more complicated. For example, a small online event can be as easy as creating an event on Facebook, logging into Zoom and start the sharing the date. Of course, you can add extra toppings: you can invite speakers, you can create presentations, you can use tools such as Mentimeter (for making polls, engaging the whole audience), Miro (virtual table for activities).
When we are talking about online events, you need to find a place, book it, consider coffee breaks, goodie bags, promotional materials, roll-ups, technical equipment (video-projector, laptop, cables). The purpose of the event is very important. As we stated before, the growth of offline events is great because we can now choose offline, if the objectives of the events can be reached easier. Hybrid ones can ask for more effort and a bigger technical team that can moderate the chat, assure that the streaming goes smoothly and fix any errors that may occur.
Here is an article about 15 platforms that can help with your virtual or hybrid events, if you need some more options to choose from.
4. Why are events a valuable resource for your small business?
Events are a huge booster of awareness & engagement. They give the potential customers the chance to engage with the company's representatives, to build a relationship with the brand, to position you as a thought leader. The positive experience they will have at your event will help take the brand's name further and create an identity.
Here are some (virtual) events statistics that shows you why events are a valuable resource
One of the most used B2B lead generation strategies is event marketing (73%) (DMNews)
68% of B2B marketers say that most lead generation comes from events. (Visme.co)
79% of US marketers generate sales using event marketing. (Statista, 2018)
70% of users become regular customers after an experiential marketing event. (EMI & Mosaic, 2016)
95% of marketers believe events have a significant impact on achieving primary business goals (Bizzabo, 2019)
Together with awareness and engagement, events generate leads. Having people register for the event creates that first contact and interaction between them and your brand. Events help you navigate through the funnel, whatever your lead's stage may be.
Read more about the lead funnel steps and tactics here.
Lead nurturing is a very important step in any action you may take regarding generating the leads and then engaging with them. Don't abandon those leads until your next event, connect with them further and nurture that relationship so they become future clients or promoters for your business. Continue building your relationship with potential clients, send them valuable information, guides or insights they may benefit from. Keep the connection strong and be there for them when they decide they want to convert.
5. How much does it cost?
No event has unlimited budget. As said before, depending on the size of the event, you can start from a smaller budget, for a webinar, let's say, and can go up to hundreds of thousands of dollars for a conference. But, it is important to remember that there are events for every budget.
Data research, channels, content marketing, how much inbound and outbound marketing you do – all comes down to how much money and time you can spend on your marketing campaign.
If you need detailed budgeting, you can read this article that covers everything an event may need.
6. Who can help you?
After understanding what you want to achieve with your event, you can estimate how many things are on your to do list. If we are talking about a small virtual event, your existing team can be enough to have a successful event and a great follow-up plan.
If you plan on having a small in person event and might lack the internal power, you might want to hire a freelancer that can help with promoting the event on social media and online channels, setting up ads and email campaigns, while you take care of other planning aspects such as speakers, topics, place and time.
If your motto is "go big or go home" and you want to host a medium to big size event, with online streaming, sponsors and activities, a marketing agency will do wonders.
We encourage you to take a step further and plan that event you've been thinking about for a while now. If you need help with it, we love events, you can contact us here.
About the author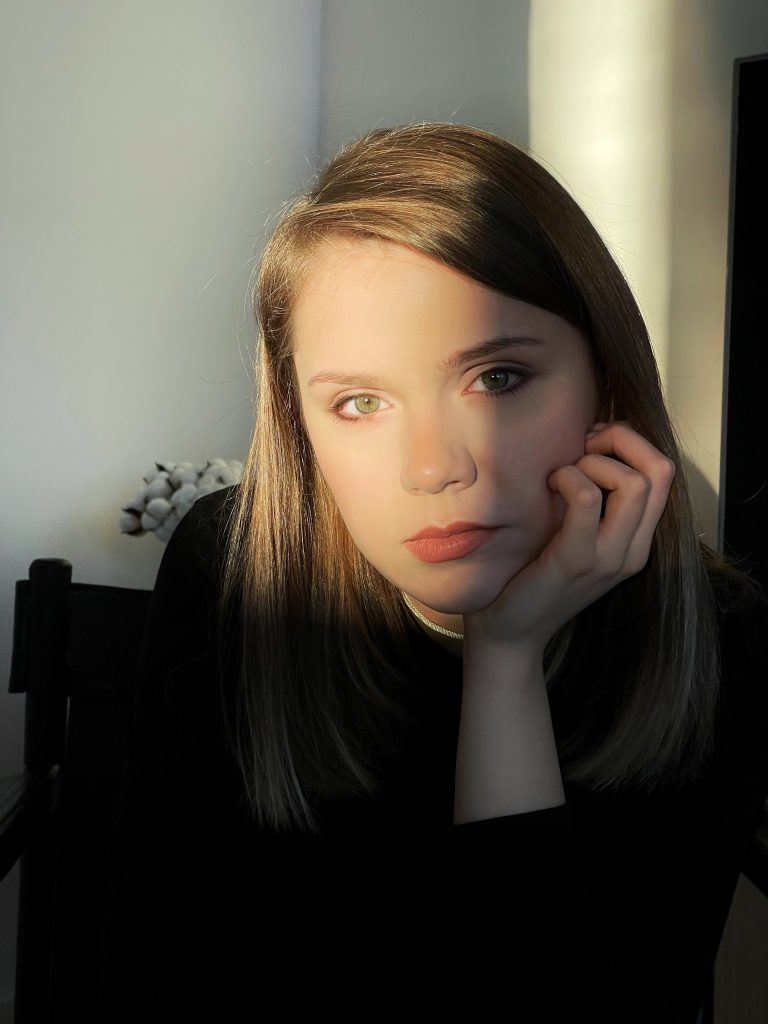 I am Diana Slabu, content marketer with a background in anthropology. With my anthropologist's glasses on and my dog by my side, I try to see the world and society in its complexity and particularity.
I am responsible for the social media posts, fun stories and easy to read texts in the B2C education clients world.
If you want to reach out, you can find me on LinkedIn here.