Foreword
As we celebrate International Women's Day, it's important to recognize and acknowledge the contributions of women in various fields.
In the tech industry, women have been making significant strides and breaking barriers to pave the way for future generations. To showcase their remarkable achievements and highlight their unique experiences, we have had the opportunity to interview six extraordinary women who are making a name for themselves in the tech world. In this blog post, you will get to hear their perspectives and insights on what it's like to work in tech as a woman. From their challenges to their triumphs, they share their stories and provide valuable advice for those who aspire to follow in their footsteps.
So without further ado, let's dive into their inspiring journeys and celebrate the women who are changing the face of tech.
Natalia Lepădatu, Co-founder DigiSinergy & Managing Partner at TARA
Q: What challenges have you faced as a woman in tech, and how have you overcome them?
NL: Tech and more precisely, software development is a challenging industry, fast-changing, requiring high cognitive skills. However, the biggest challenge I faced is strictly related to my mindset that I, luckily, like to challenge all the time, to discover new opportunities to experience life, both professionally, and personally.
There are some social norms backed up by statistics that women are a minority in tech that imprinted some beliefs in my mindset. It is only later that I discovered that these do not have any neuroscience fundamentals, hence made it really exciting to overcome.
If I were to think of the biggest and most impactful moment, it would be the moment I decided to become a "a girl in tech".
I was in the 6th grade and just received my first personal computer. I really liked this super smart guy, who knew how to handle PCs, which for me was an unknown universe at the time. He mentored me for a while, but not going into too many details. One day I was daydreaming, and I told him that I would really like to become a programmer one day. He answered "No way, it is not possible, you are a girl and girls do not go to Polytechnic, neither do they become programmers."
I found this profoundly unfair, and outrageous. And that was the day that I decided that I wanted to become a programmer, and to pursue my dream no matter how big the challenges would be. All my further career choices would build on this dream.
As I gained more experience, I made it a professional mission to be always up to date and do a good job for my clients who need to digitally transform their businesses. At times it may seem a tough industry to navigate in, but I am at peace, it is equally tough for everyone involved, despite being a woman.
I evolved through different roles, and I now lead a team of highly skilled and passionate people that also dedicate their lives to the same mission. We build the world's digital future.
Andreea Sava, Event Manager at Romanian Game Developers Association
Q: How has your experience been as a woman in a male-dominated industry?
AS: All the people that I have worked with are very professional, kind, and inclusive. I have always found support and understanding from my (male) colleagues, and I feel that they appreciate my values and my skills. For EGDF, the Managing Director (my direct supervisor) is a male and mainly because of him I am able now to have a full weekend day without working, he emphasizes and values the importance of time off, away from the laptop. He is also an inspiration for me, he promotes and encourages performance regardless of gender.
The whole industry did itself many steps in becoming a more diverse industry, even thou there still are many things to be done till it comes to completely closing the gender gap in gaming.
Working in this industry, I have learned that if you follow your passion and you are putting in the hard work and time, you will succeed, no matter the people around you, either male or female.
Sabina Bahna, COO at eyeris.io
Q: How important is it to stay up-to-date with the latest developments in the tech industry and how do you do it?
SB: The reality we are currently living is so fast paced, I believe it's impossible for us to comprehend how the world will look like in 100, 50 or even 20 years.
There are new developments happening literally every day, and everything became so complex and interconnected, that all industries, not only tech, will undoubtedly be more and more affected.
For me, working in tech is a truly exciting experience. There's something great about feeling that you are not simply experiencing change, but actually playing an active part in it. It's true that it can be overwhelming and even quite scary at times, as staying on top of trends is sometimes easier said than done. Still, it's crucial for success. Competition is fierce, and technological advancement doesn't stop for anyone.
At eyeris.io, our aim was and still is to build and innovative solution for e-commerce marketing. I'm lucky enough to be working with a tech savvy, open-minded team that's constantly on the lookout for how to best use the newest innovations to our advantage – we're talking generative AI, ML, and all the rest.
There are lots of ways in which we try to stay up-to-date. Networking with other professionals, attending industry relevant events or joining meet-ups and communities, just to name a few.
I believe there's no single answer for this question, no magic formula. But I also think that curiosity and perseverance must lie of the core of this endeavor. And with time, it does get easier.
Cristina Tupiță, Head of Creative at Milk & Cookies
Q: What skills do you believe are important for women in tech to succeed in their careers and what skills have you developed?
CT: To succeed in tech you need to be able to adapt rapidly to change, to be agile and to communicate efficiently. From my experience there's a big time shortage in the industry and this can look like chaos at first glance, though it isn't.
I've been working for some years with SaaS companies at Milk & Cookies Studio helping founders and their teams grow the business through digital marketing in an ethical and sustainable way. During these years I have developed operational superpowers. I am able to take the overwhelming mountain that is digital marketing and turn it into actionable sprints that our agency and our clients can collaborate on with greater ease. I started out as a good copywriter and developed into a great operations officer thanks to learning how to listen and always thinking about solutions and improvements well before they are needed.
Communicating efficiently and working with processes and procedures has helped me and my Milk & Cookies Studio team deliver good results to the tech companies we've worked with so far. We've been getting great feedback related to our work process and our ability to simplify digital marketing for them.
Iulia Meiroșu, Managing Partner at Valenta
Q: Can you share a time when you had to challenge stereotypes about women in tech?
IM: In my work, I talk to a lot of entrepreneurs, who are very passionate and dedicated to their businesses, and often, I have to challenge their assumptions about how some important business objectives can be achieved or what can be done nowadays with the help of technology. Of course, during our conversations, the discussion sometimes turns to brainstorming about possible solutions or applications of the proposed technology to solve their business challenge. It is then that I hear, most often, the question: "How come you know this or that?", uttered in a somewhat half surprised and half admiring tone. I take it as a compliment, and graciously respond: "I make it my business to know it." Given my business, non-tech background, I can understand both the question and the surprise, but it is a symptom of a ligering assumption still present in our collective mental make-up, that men are somehow more technically inclined and better informed about the latest gadgets and technical advances, and can therefore give better advice when it comes to a digital challenge.
Although I will freely admit that I can't code to save my life, which makes some people say I'm not a "legit" tech person, the talents that women in tech bring to the table exceed the tech domain, and that's where their true power lies. During my career I have seen that projects managed by women are better understood and documented from a client's needs perspective, which leads to less misunderstandings and less rework, and when the communication skills and empathy are powered up in a team, with the inclusion of some feminine talent, those teams tend to perform better and are simply more pleasant to work with.
I believe that we all have our strenghts and should play them up in our careers, and we should maintain an open, inclusive attitude and even some friendly competition, around the games table, it's not just for boys. 😊
Mihaela Tudor, Founder & CEO TUDOR Communications & 2Value
Q: How have you seen the tech industry evolve for women in recent years, and what impact has it had on your career?
MT: 20 years ago, women who were actively contributing in the development of software, technology or robotics, from an individual contributor role, were a rare sight. Moving forward, a decade later, women in leadership roles across tech projects and companies were seen as pioneers.
Nowadays, I am happy to notice that an ever-larger number of female tech entrepreneurs, alongside successful woman leaders of well-established businesses in technology are shaping a trend that's gradually becoming the new norm(al). I have always been an entrepreneur at heart, facing challenges and overcoming personal and professional drawbacks in an effort to relentlessly improve and bring my vision to reality. The past decades have served me both as inspiration and motivation to fuel my curiosity, search and pursuit to plan, create and bring to life a successful business and an app considered by many – I've come across in my journey – to be a crazy and utopic dream.
As a professional, an entrepreneur and as a mother, I am committed to achieve great things and provide inspiration for the women around me as I have found inspiration in the actions and stance of those before me.
Who rule the world? Girls!
As we wrap up this article celebrating International Women's Day, it's clear that women in tech are breaking down barriers and achieving great things. From their unique experiences and perspectives, we can learn a lot about the challenges and opportunities in the tech industry.
It's important that we continue to support and amplify the voices of women in tech, not just on Women's Day, but every day. Let's work towards creating a more inclusive and diverse tech industry that encourages and empowers women to thrive.
Thank you to the six incredible women who shared their stories with us, and to all the women out there who are making a difference in the tech and business world. We see you, we appreciate you, and we celebrate you!
About the author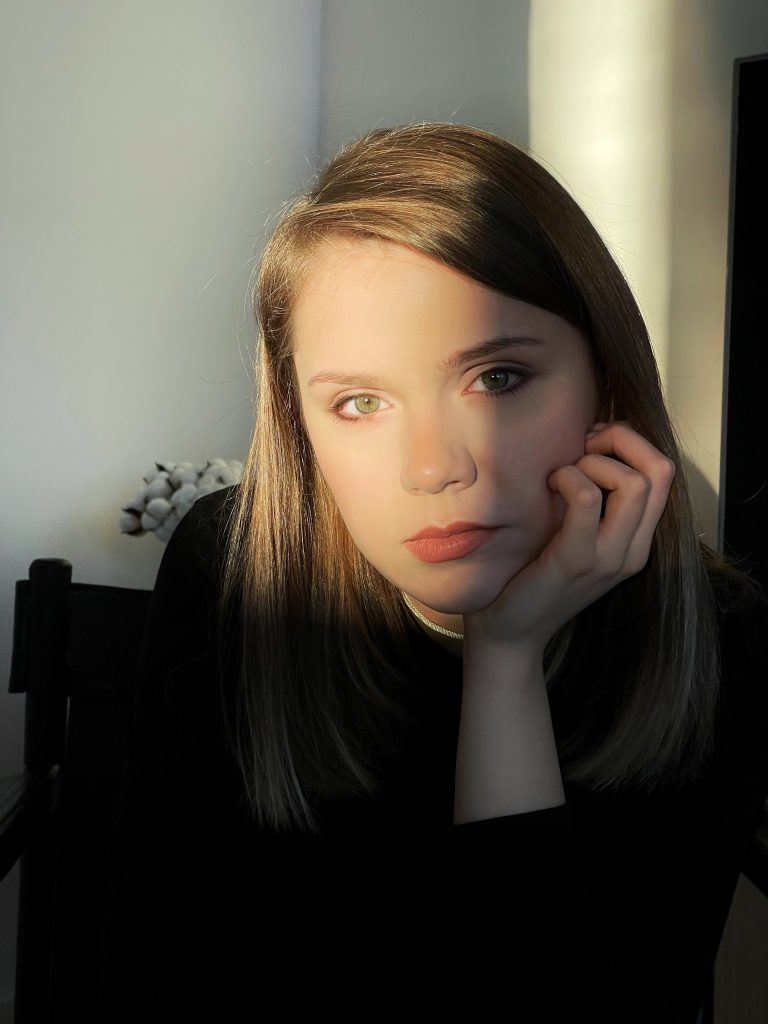 I am Diana Slabu, content marketer with a background in anthropology. With my anthropologist's glasses on and my dog by my side, I try to see the world and society in its complexity and particularity.
I am responsible for the social media posts, fun stories and easy to read texts in the B2C education clients world.
If you want to reach out, you can find me on LinkedIn here.