The B2B Marketing KPI Template
How do you measure the performance of your marketing strategy?
The current context and upcoming crisis isn't great for marketers. As you may have seen, marketing budgets are among the first to get the cut in a crisis. So, your plans for the future? Adapt them. Your investments? You can forget about them.
Of course, it doesn't always have to be so depressing. In fact, some industries are experiencing growth and thriving. No matter what side of the (money) barrier you are, you need to know your 2 most important acronyms: KPIs and ROI.
KPIs are Key Performance Indicators. These will either be provided by your marketing director or direct manager. In some cases, you may even set some or all yourself.
ROI is the Return on Investment. This is how you justify the budgets you've invested. It's a major help in future planning.
This is why we've put together The B2B Marketing KPI Template – an easy to use Excel template to help you become a key player in your marketing, sales and bizdev team by:

1. Giving you an overview over lead generation, lead nurturing and what results they generate;

2. Calculating the cost per lead, to justify future spend;

3. Showing the KPIs by different channels, to help you better allocate resources;

4. Highlighting some key, auto-generated statistics to present to management.
The guide is an Excel template, so you can personalise it, remove or add any sections that make sense to your activity. Use it as a starting point and build on it.
Snapshots from the template: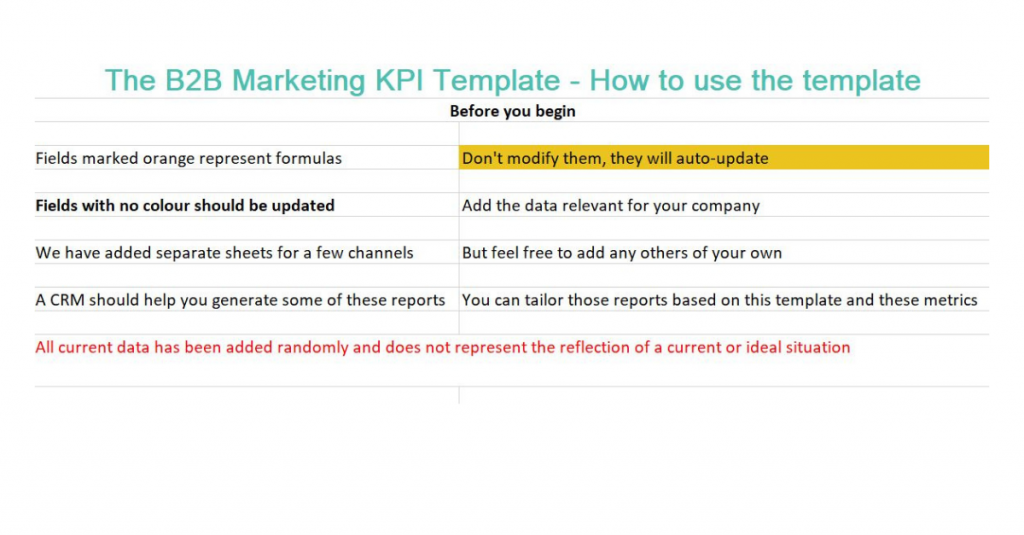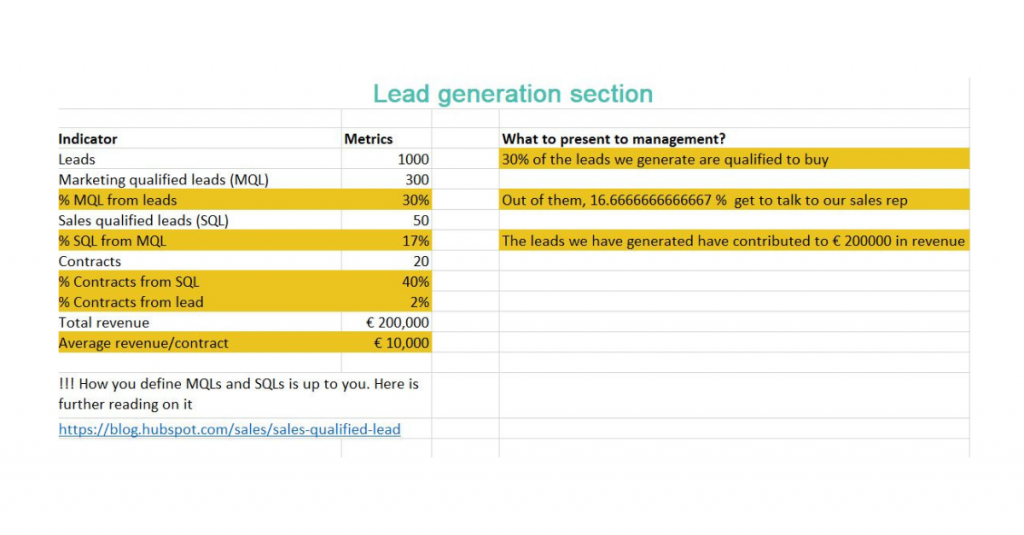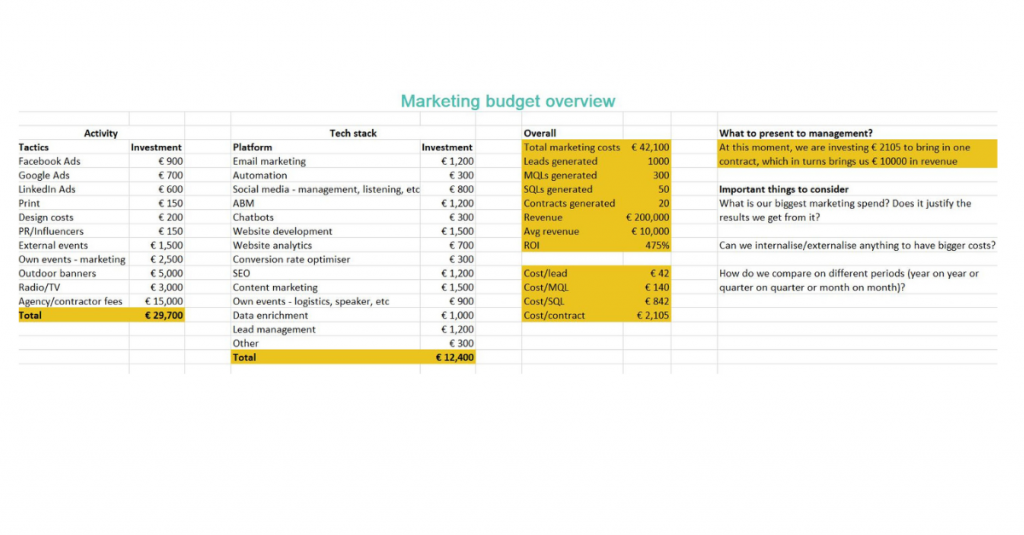 Fill in the form below to receive the B2B Marketing KPI template - please check your email for it.