A study conducted by Eventsforce in April 2020 on 550 event professionals showed that with the current situation that led to many live events being cancelled or postponed, 50% of organisers are now moving their events online (with a further 30% considering it).
Don't want to read the article? Watch the video instead:


You probably saw this yourself: instead of those 3-4 webinars you saw marketed on social media, you don't have enough fingers to count all the ones you can see by scrolling for 1 minute on Twitter. But obviously, quantity does not mean quality, so let's see what sets up a virtual event for success – or failure.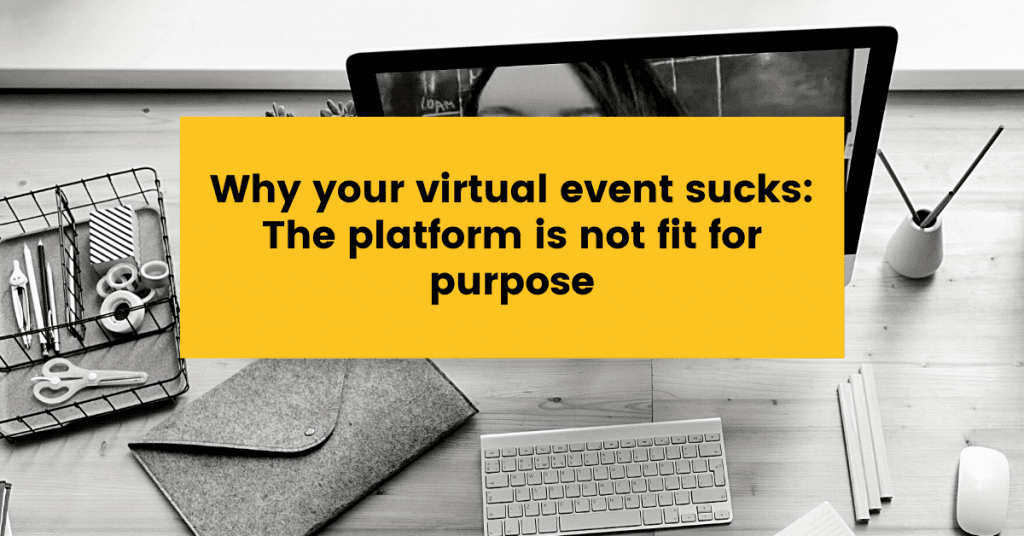 Let's play a game: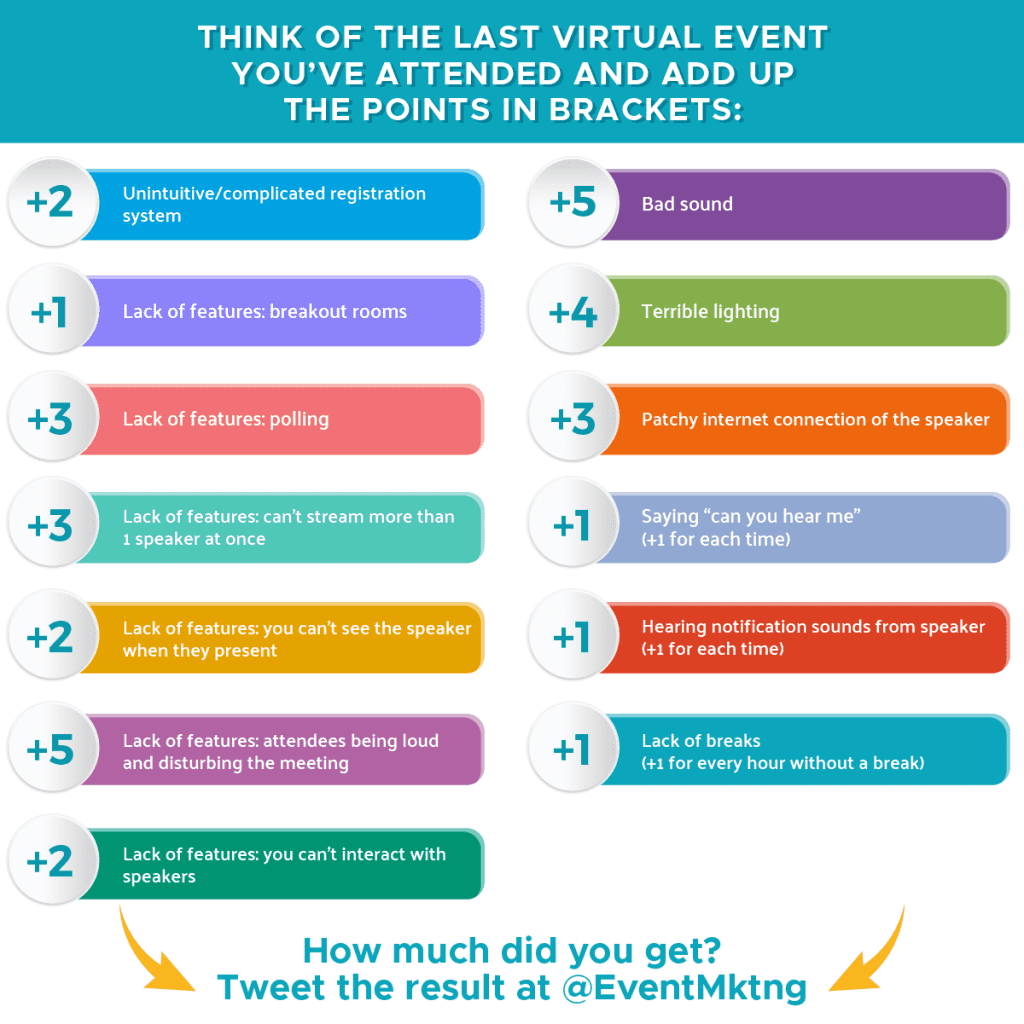 What did you get? I referenced the last virtual event I attended past Thursday and I got 8 – and it was a really good event. I wonder if anyone got over 15? (tweet me @EventMktng)
The platform you're using needs to be adapted to your needs and it needs to run flawless (or as close to it as you can). There are so many options now (Zoom, Gotomeeting, ClickMeeting, WebEx, Vfairs – and these are only the ones I personally used), you have no excuse not to get it right. But be prepared to pay for it – free options don't have too many features, so you may have to pay for the premium.
Event Manager Blog have put together a list of 20 questions to ask your tech provider.
Tips
Prep the speakers on the functionalities the platform offers them – it might give them extra ideas. Test lighting and sound with them before the event. Advise them to mute notifications on all their devices. Have a plan B in case a speaker has a problem by having a recording of their talk. Test registration and sign up before starting promo.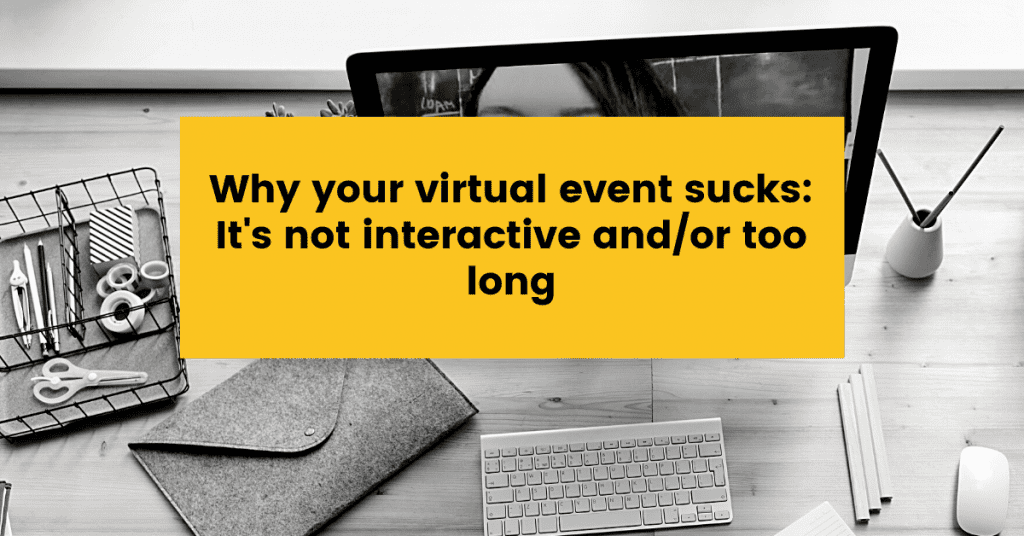 Whenever you design an event (live or virtual), you need to think about the attendee experience. What is their mindset? Why are they joining you and what do they want to get out of it? How often do they need a break? How long should that be?
In a live event, you see if attendees are bored, disengaged or even leaving the conference room. If they're not visiting the expo, there are tricks that you can pull to get them there on the day. But what do you do if you're in a virtual event, when you don't know if they logged in and muted you while they go about their day or if they're listening to your every word?
You make it interactive. There are a few ways to do this and the 2 I want to mention is Q&A time and polling – which you have to get right. I don't know about you, but I have attended events where they invited people to ask questions, then failed to answer them. Yeah, time management or moderation can't be done by anyone, but if you want to have a successful event, you need a good moderator who can ensure your speakers share their thoughts, but also have time to answer questions.
Then, people get bored. We're not built to stay and watch someone talk for hours on end and still be engaged or excited about it (why do you think TED talks are usually 20 minutes long?). In come polls – which trigger interaction and can also show you how many people are engaged with your speakers. If you have 100 attendees, but only 5 replied to your poll, you have a problem – see if you can fix it on the go by taking questions or pivoting the presentation.
Finally, if you have been running for more than an hour without a break and you're not going to end soon, you probably lost the attention of most of the audience that has been with you from the start.
Tips
Work on interactive breaks that will feed into the event topic, so attendees will want to join in. Factor in breaks, at least 10 minutes every hour. If you have a Q&A section (and I strongly recommend you do), make sure you reply to every question, during or even after the event is over.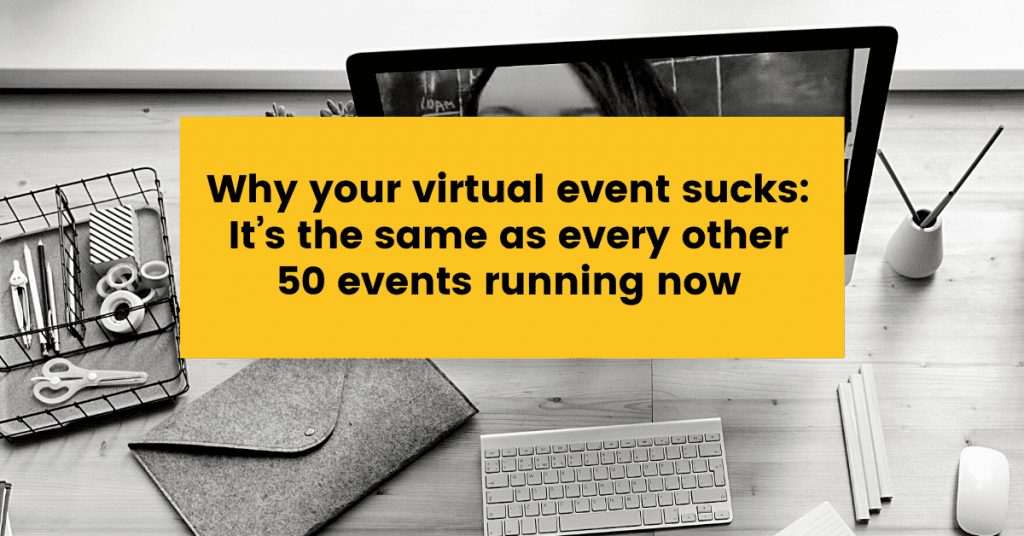 Everyone is doing a virtual event these days and unfortunately, some companies are doing them because their competitors are doing it, without much thought to how it blends in their marketing strategy or what new angle they're presenting.
Do you want to run an event about remote working? What makes you different to the previous 100 events on remote working that have happened up until now? If I watched 2 of those, why would I want to sign up to yours?
The mix of speakers, content and timing can make or break a virtual event. Luckily, research will help you figure out if there's a gap that hasn't been covered by previous events – in terms of approach or speakers. Here are 2 things to consider when deciding to run your own event.
Tips
Talk to your audience, browse similar events and brainstorm with your team to discover the best topics that bring something new to the market.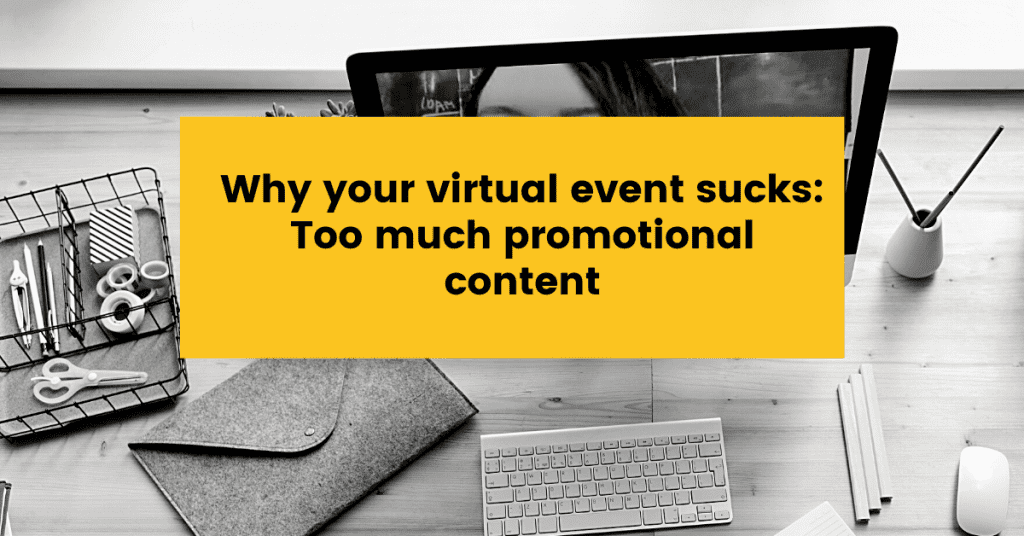 Everyone and their mother in this world wants to attend an event (even virtual) about how amazing your company/services are and a full list of features – said no one ever. People don't care about you, they care about their own problems and finding solutions for them. They also care about the market/industry they are in and how this context will shape it.
Things haven't really changed here. As before, you need to be helpful and think about how you fix issues, not about what you offer. If you show me you care about my struggles, you are already creating a relationship with me. If you're talking about yourself, I won't mind you at all in the future.
Tips
This is not about you, this is about the client. If your event doesn't reflect that, it won't get much traction – in registrations, attendance or engagement.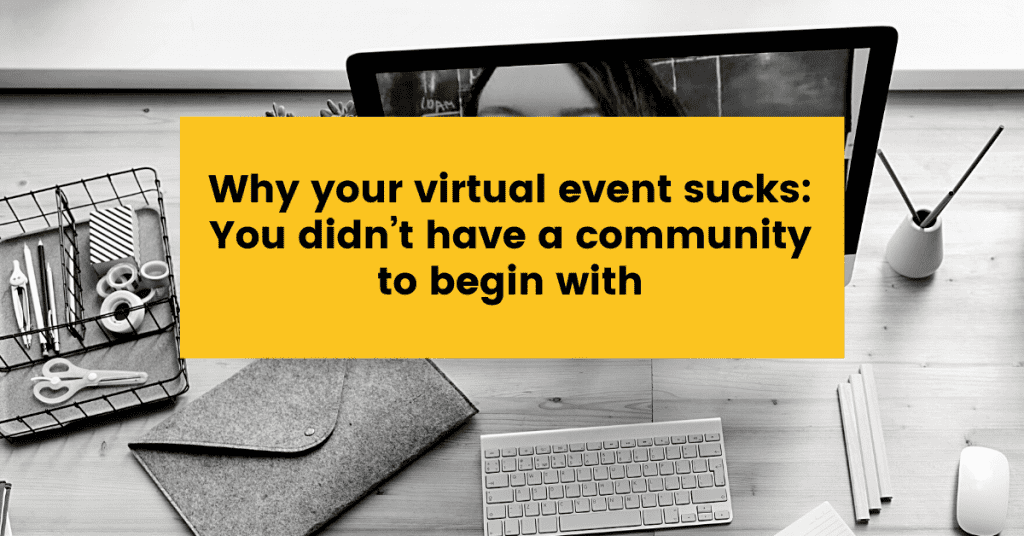 I left this among the last because it probably hurts the most to a marketer. But if you don't have a close community, expect lower results/bigger efforts than those who already had one before launching events. This happens simply because if I cared about your brand before the crisis, I will care about it now too – provided your communication stays about my needs as a client.
This doesn't mean you shouldn't start a community now, just that you need to adapt your objectives and budget to match the current situation. A well established brand, that already has a follower base, will get more from organic traffic (social media and email marketing) than one that is just starting out. Paid ads will help both brands, but in the case of the brand without a follower base, it will probably bring in the majority of registrations.
The community you have will also help with content – by telling you what they want and even by speaking in your virtual events. We wrote about paid media for event marketing in The B2B Event Marketing Guide here.
Tips
Evaluate your current assets for an objective view of expected results in terms of attendees and plan your organic and paid marketing around it.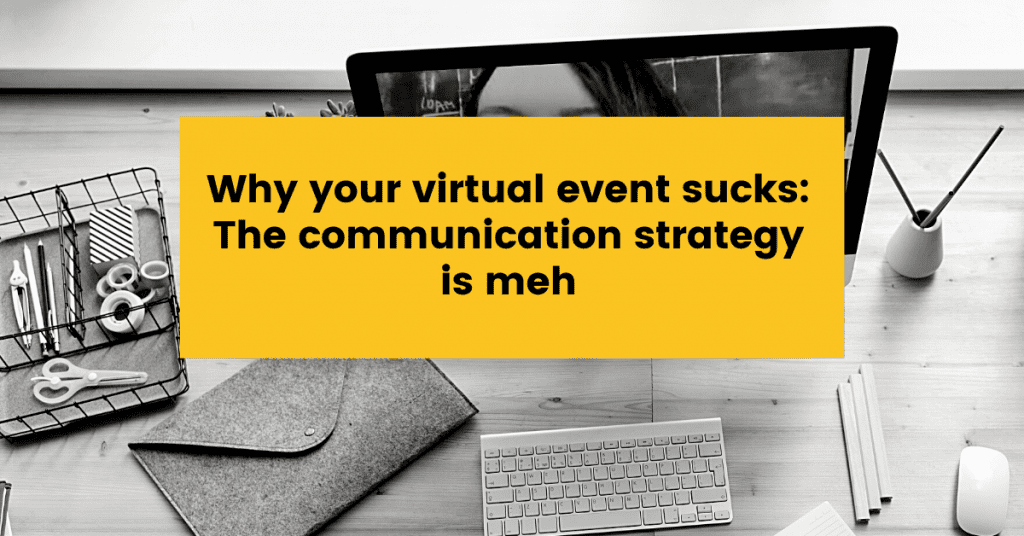 Finally, the communication strategy will also impact how successful your event is. We just spoke about communities and their importance in bringing in organic registrations, but communication is more than about that.
We're not going to go in a lot of details about how to communicate your event (we've written about it previously here), but bear in mind you have 2 audiences you need to cater for, each with its own objective:
Those that haven't registered – which you want to get to attend
Those that have registered – which you want to keep engaged
A good (virtual) event doesn't start when your speaker says the first words, it starts way before that – with the content you put out before, how engaged and excited you keep your audience and eager to join you when you kick off.
Tips
Treat a virtual event as you would a live one and devise a marketing plan that includes a mix of channels.
And remember that if you need any help with your virtual events, we're here.
About the author: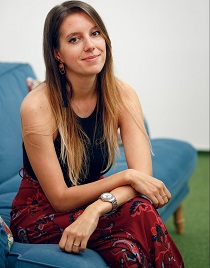 I am Raluca Apostol, Founder and Account Director at Event Marketing Stars and I have helped generate over 30,000 leads for clients in B2B and B2C, on 3 continents.

I am passionate about events, lead generation and monetisation. If you want to reach out, you can find me on LinkedIn here.