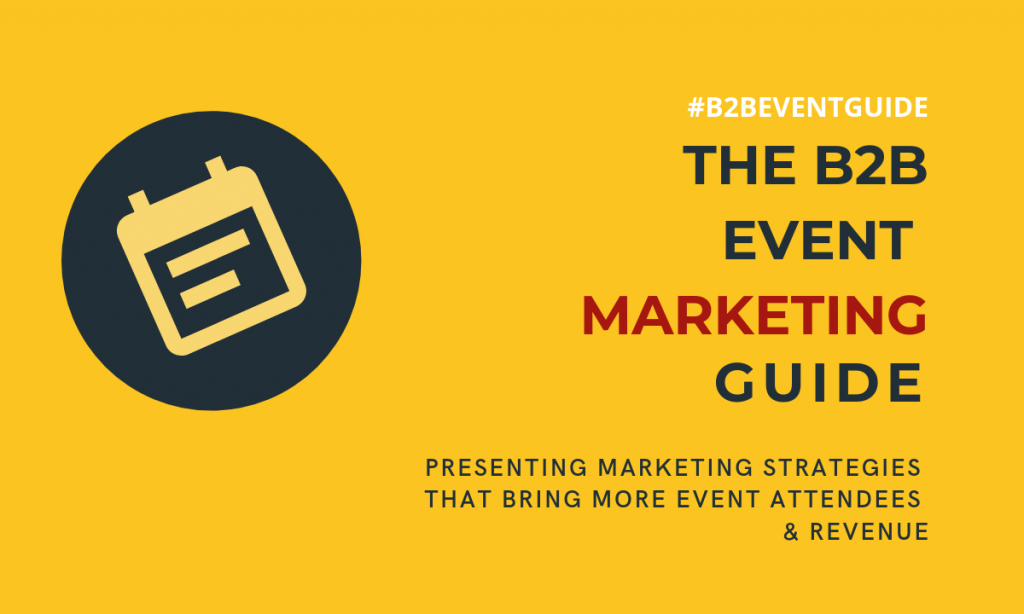 One of the million dollar questions in event marketing is "how do you attract attendees". To try and answer it, we've created The B2B Event Marketing Guide, a 15 chapters report on the full marketing strategy and planning process that goes behind a business event.
The article below is an excerpt from the guide. Find the other chapters here.
In this section: The difference between inbound & outbound marketing and getting them to work together for an event marketing campaign that delivers results. Presenting the trifecta model of earned, owned and paid media channels.
What do you mean getting the mix right, isn't more better? Is there such thing as too many marketing channels? Let's answer this with an example: have you ever browsed clothes online to then be bombarded with ads everywhere you go online? Yes, there is such thing as customer fatigue and your aim is to avoid that by proper segmentation of data, good content and through picking the right channels.
Inbound vs outbound
To begin with, let's make the distinction between inbound and outbound marketing efforts.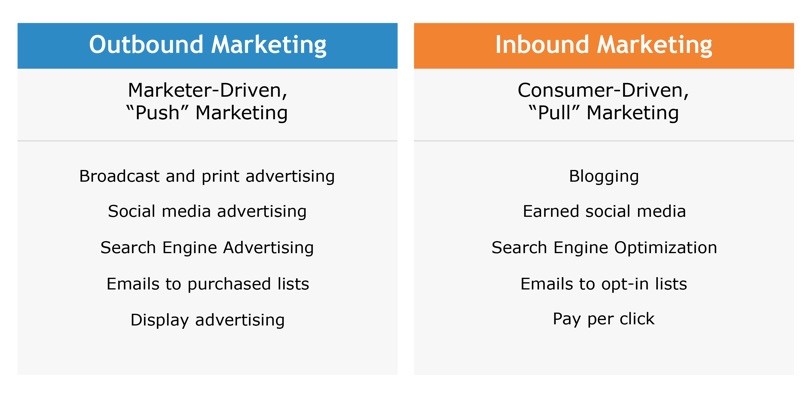 Traditionally, marketing has focused a lot on outbound strategies, that included pushing the message to target audiences via mass emailing, paid media, social posts.
What makes the difference between outbound and inbound is not the channel, but the message – in "push" marketing you promote heavily your event, whilst in the "pull" marketing strategy, you attract visitors through content they find relevant.
The "pull" methodology brings customers to you. Think about the last time you bought something online. You probably trusted peer reviews or content created about the topic more than you trusted an ad. Content used in inbound marketing positions your company as a thought leader, so it scores extra points for awareness and consideration too.
Plus, instead of pushing your message to people who may not be interested or ready to buy from you, it just makes your offering easy to find and equips users with information, so they make informed decisions.
Making inbound and outbound work together
Here is a bit more insight into the differences (and benefits) of inbound and outbound marketing: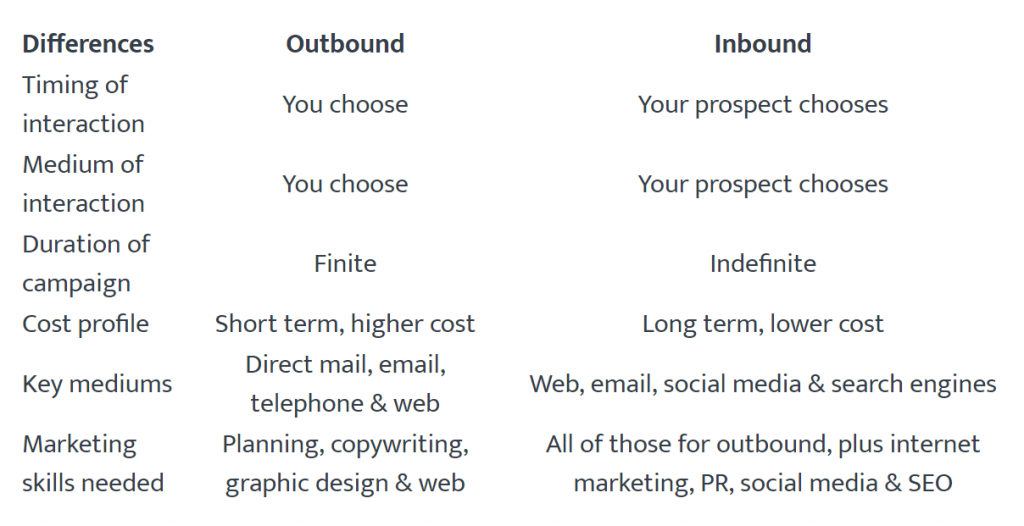 However, outbound methodologies are also very valuable, so continue to announce on your channels updates on speakers, agenda, attendees, number of tickets booked, special discounts, etc. As mentioned above, these has a higher cost, but are valuable on short term, which most event planners still need. You can develop a strategy that offers the right outbound message at the right time to win all around.
Your inbound strategy can help qualify your leads. You can use a form at the end of your content piece for people to reach out if you're interested to discuss sponsorship/find out more about the event or you can use a download form for a bigger piece of content. Based on the quality of leads you generate through inbound, you can develop a plan of ads, email or phone outreach to close them and this is a good example of segmentation and targeting.
Make inbound and outbound work together to deliver a campaign that is informative, that offers relevant updates about both the event and the content surrounding it and that proves the event value with every new message. If you needed an extra reason to use different channels with different messages, here's one:
It can take between 7 and 13 touchpoints to make a potential customer convert*
* source
Earned, Owned & Paid Media
Speaking of different channels, there are different types you can use, such as owned, paid and earned media: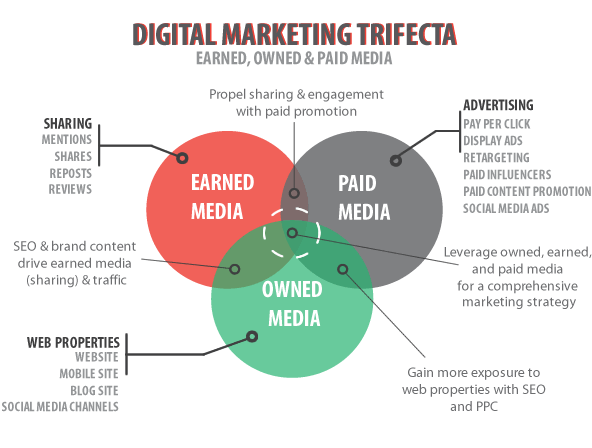 Based on your budget and internal resources, you will use a mix that includes channels from each media. We discuss each type of media in their own separate sections:

– Can I interest you in my digital business card? (Owned media – Website and Blog)
– The best time to call me is email (Owned Media)
– Let's get social (Owned Media)
– There's no such thing as a free lunch (Paid Media)
– You're always perfect and you deserve it (Earned Media)
ROI of inbound and outbound
In terms of analysing results, marketers consider inbound provides higher ROI than outbound methodologies. Bear in mind, nearly 1/5 of marketers can't or don't calculate ROI yet, which makes it hard to attribute revenue and results to either inbound or outbound tactics.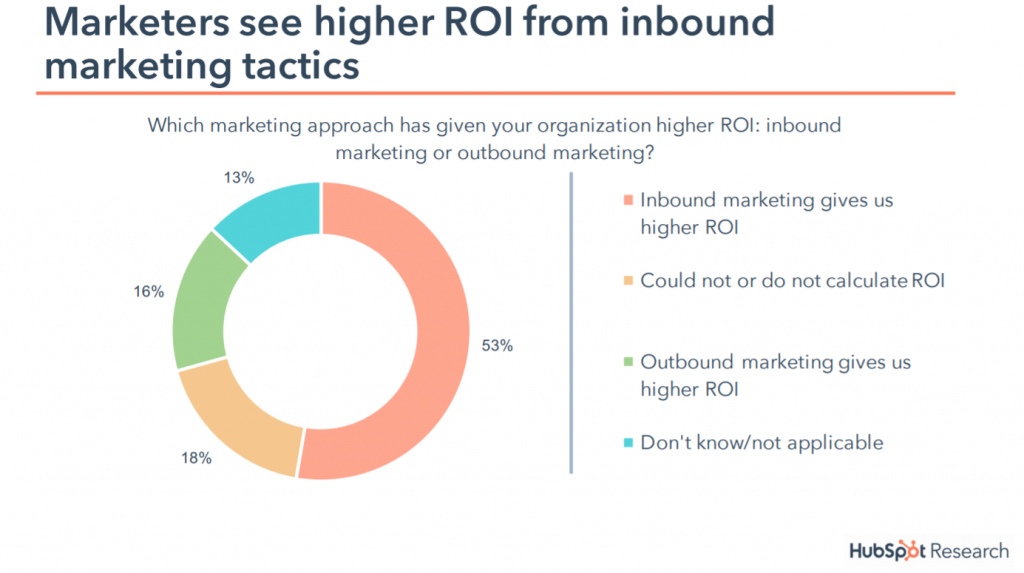 Whether you reach your event objectives or not, you'll still want to know what worked, what didn't and where you can improve. We discuss more about attributing results to different channels in the KPI chapter.
Key takeaways: devise a plan that uses multiple touchpoints and different messages to engage with your target audience. Include both push and pull strategies to promote the event.
Anything missing from this chapter? Let us know in the comment section!
If you're interested in The B2B Event Marketing Guide, fill in the form below to download it: