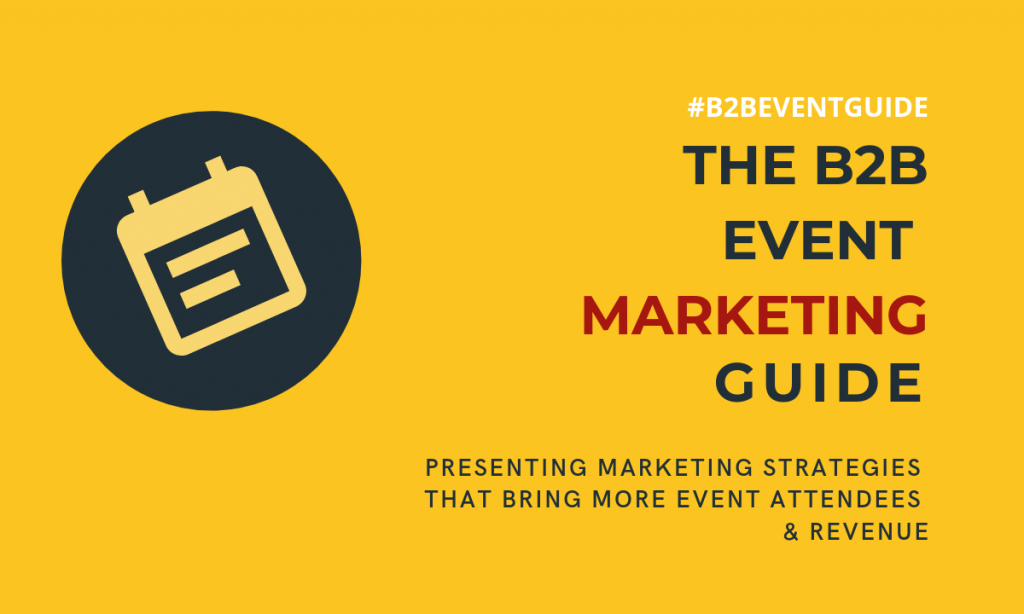 One of the million dollar questions in event marketing is "how do you attract attendees". To try and answer it, we've created The B2B Event Marketing Guide, a 15 chapters report on the full marketing strategy and planning process that goes behind a business event.
The article below is an excerpt from the guide. Find the other chapters here.
In this section: Social media channels used by B2B marketers, posting on social media – content and timing. Performance indicators and monitoring tools for B2B social media strategies in events.
Your social media channels are also part of the owned media. If you don't have any social channels set up, you might consider doing this, since a lot of awareness for business events comes from social media too. The channels can be leveraged for before, during and after an event.
Based on your resources, you can create a strategy for Facebook, LinkedIn, Twitter, Snapchat, Instagram or Pinterest accounts.
Make sure you understand which channels are more used in your country, that you update your strategy for the specifics of each one and you create a tracking system, so you understand what works best.
Here is an overview of channel use from the 2018 Social Media Examiner report: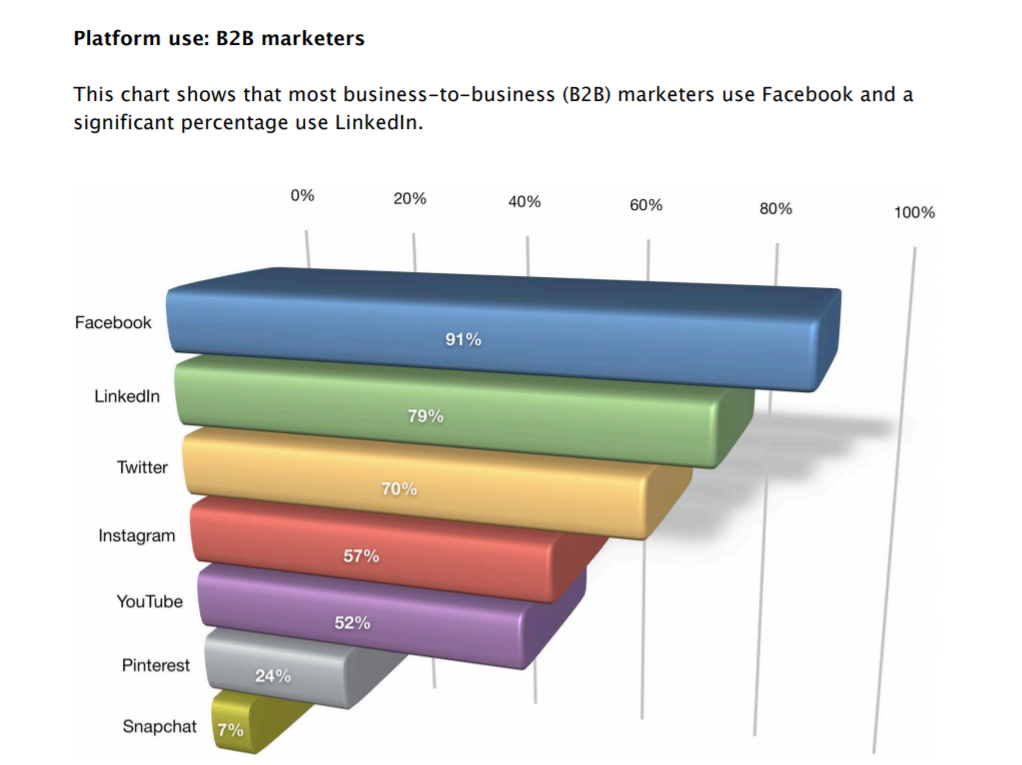 Once you decide which social media platforms you will be using, you need to understand what the best way is to engage with your audience.
For example, on Facebook you can post on your company page, post on your company group or on the event page, which will have some overlapping audiences and some new ones. Whilst posting on your company page will reach a selection of its followers, according to Facebook algorithm, event page posts will be visible to all people who have selected interested or attending, who will also receive a notification. Posting too often can be annoying for them, so you will need to consider a plan of frequency and relevant content.
On LinkedIn, you'll need to consider, similarly, if you post on your company page, if you post on groups or if you're using your team's LinkedIn accounts, such as the producer's, the content manager, the sales rep or anyone in your company with relevant industry contacts. Reach will differ on each channel, as mentioned for Facebook and you will ultimately have to consider a plan that brings results.
Posting on social media – content and timing
Then, ensure you post regularly about your event and help users find and interact with your content through a dedicated hashtag. Mix and match the content you're using by presenting event specific information, such as updates on the agenda, speakers, sponsors or new companies registered, but also content from the speakers, interviews and external content on your main topics, that will generate interest for your event. We're also discussing content formats in the paid media section here.
One of the questions you may have is how often you should post on social media. There is not a definitive answer to this, you should also test and see what frequency brings you the best results, as per your metrics. Plus, here are 14 studies about social media frequency.
Performance indicators and monitoring tools for B2B social media
When tracking results, you should be looking at what type of content works best for your audience on each platform (posts, links, pictures, videos), what is the best time to post (during the week and during the day) and what metrics you are delivering (in terms of reach, engagement, clicks on the website, registrations for the event). This will help you test continuously and optimise for the best results.
Most event marketers use an event hashtag, that will help them monitor mentions on social platforms. The hashtag should be relatively short, easy to remember and be unique to your event, so you will have to perform some research before setting this. Hashtags can also be used to ensure your content is found by your target audience. Here are a few popular hashtags for event planners.
You can also find multiple platforms that will help you in managing and evaluating the performance of your social media strategy. Hootsuite or Buffer helps you schedule your social posts and measure the impact of your campaigns and monitor activity on keywords or hashtags. Other platforms such as Mention or Mentionlyics track social media and other channels to help monitor activity on specific keywords, find influencers or provide insights into competitors' activity.
Here are a few extra social media management software tools from Finances Online: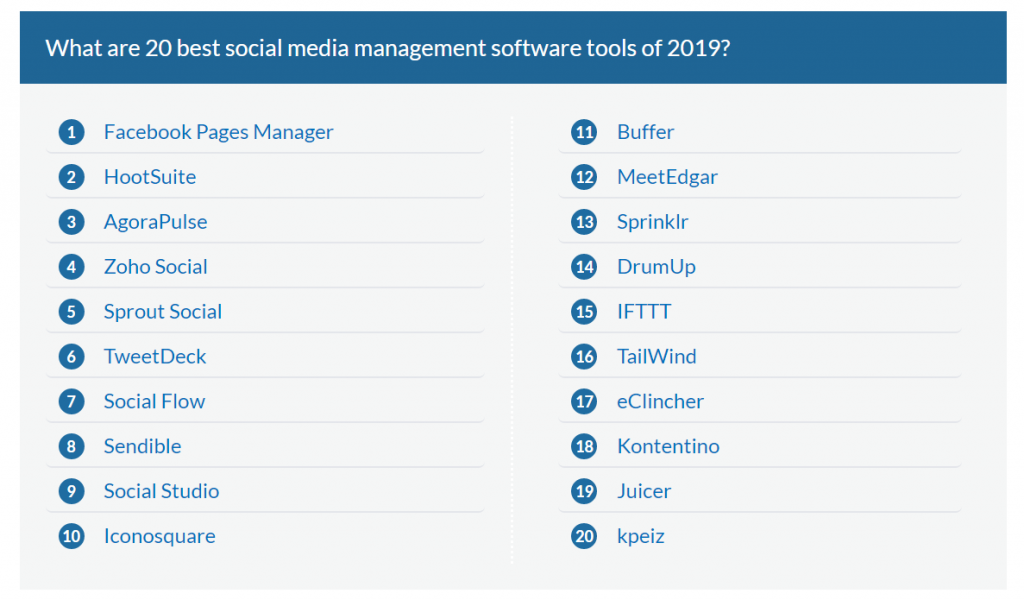 And a few useful LinkedIn tools for social selling.
Key takeaways: Create a social media strategy that is optimised for each platform you are using. Ensure you know which metrics you are looking to achieve, track these and continuously optimise.
If you're interested in The B2B Event Marketing Guide, fill in the form below to download it: