We continue our review of the strategies and tactics behind email campaigns that convert the most leads with part 2. Whilst in part 1 we looked at deliverability, email lists and subject lines, in this part we will cover:


4. Timing of delivery
DMR estimates that office professionals receive, on average, 121 emails per day. In 8 hours, that's roughly one every 4 minutes and you've got other work to do other than opening emails. So, naturally, a bunch of them will get ignored, or scanned quickly before being deleted. Which makes the timing of delivery as important as the 3 aspects we've discussed before (deliverability, email lists and subject lines).
Your email could land on a busy Monday morning, when most people are trying to go through stuff they've maybe received over the weekend, left to do from last week or that have received a high priority as soon as they entered the office. Or, it could land when they're nearly done for the day and are casually scrolling through their inbox.
There is tons of research done on best days and times for emails, and most of them find that Tuesday is the best day for emails. Here is what CoSchedule have found: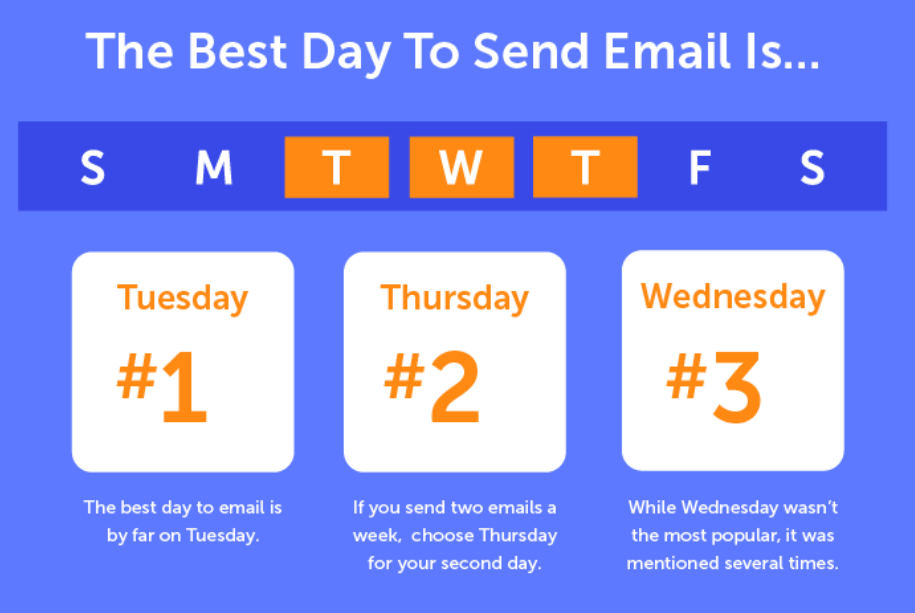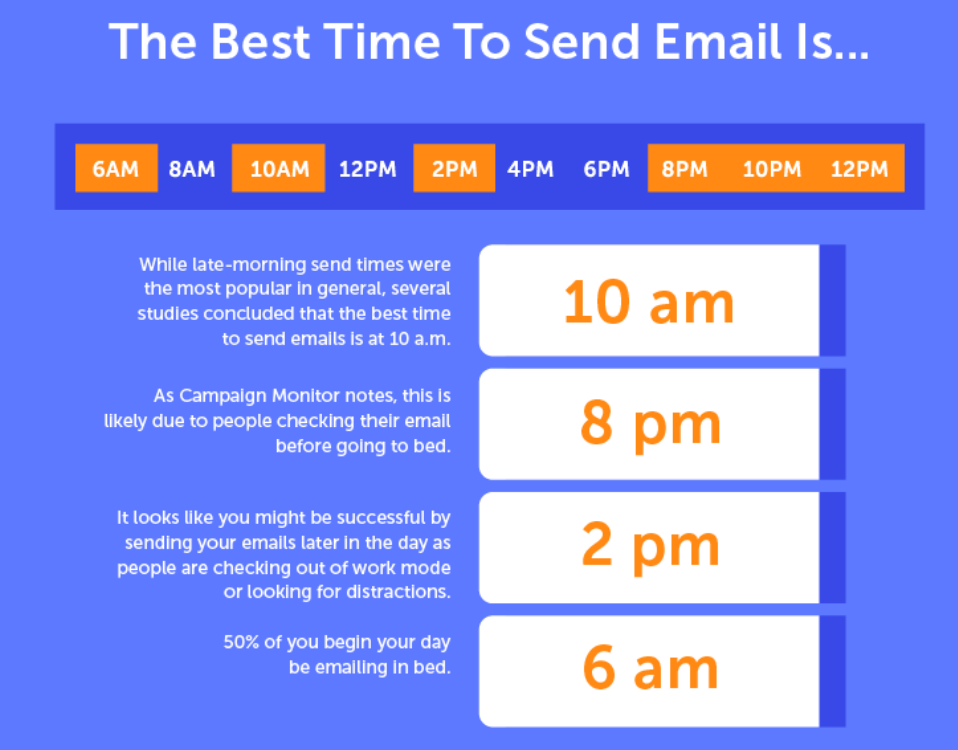 You might look at this and say ok, Tuesday 10 am it is, but don't get stuck in this. Imagine everyone is reading the same research you're reading, so chances are they'll aim to do the same, which makes the slot more crowded and less likely to perform as well. This is why you need to test and check the other 4 slots as well.
For example, when we set up a campaign for a customer, we failed to check time zone deliberately tested out timing. The account, which we haven't previously used, was set on a US time zone, although the client was based in Europe and an email that was scheduled to go at 2pm actually went at 11pm. This was an audience of working professionals and the results were impressive: 56% open rate and 14% click rate.
It makes sense once you think about it, because people were at home, maybe having put their children to sleep and checking emails before going to bed. The click rate showed that they also engaged with the email, not only opened it and said ah, a newsletter, I'll check it out tomorrow and then they forgot about it.
Further reading: Here is a list of the best tools for scheduling emails and reminders.
Actionable insight: Continuously track your main KPIs: open rates, click rates and conversion rates. To these, you can add other things like forwards and enquiries. Then, optimise to get the best results for them by testing days and times to send emails.
5. Email content
Up until now we've discussed what to do to ensure your emails reach the target audience and that you do your best to get them to open your campaign. And while these are super important, they won't get people to convert only because they received your email. Email content is the one that needs to be spot on in order to get people moving through the funnel.
Through email content we mean everything the people receives when opening the email, from the format, the layout, the pictures, the text, the links, everything. We won't get into technical details on formatting and layouts at this stage, but we will advise you on the main things to tick off your list before sending the email.
So, here are the basics:
Pick an email sending platform that is tailored to your budget, needs and know how. Some platforms will have a simple drag and drop interface, whilst others will require HTML coding. Some will be intuitive and user friendly, but maybe more expensive than others that are less intuitive. Here is a review of email marketing software providers, which can help you choose wisely.

Select a format that works well on desktop and mobile. 4 columns may look good on your wide screen, but will it be ok for people opening the email or on their phones?

Limit use of pictures, gifs and videos to the absolute necessary. They make the email look good, but make sure they don't interrupt delivery of the message. Here is a post on using images in newsletters in an optimum way.

Get to the point. Remember what I said earlier, people receive an email every 4 minutes. Do you think they have time to go through 5 scrolls to get to the desired action?

Speaking of desired action, include a clear call to action. What should people do after reading your email? Visit your website, sign up for an event, download a piece of content? Chose 1, 2 maximum, you don't want to confuse people by asking them to do 4 things, so they end up doing nothing. Tailor your call to action to the objective on each lead stage (about which we've also written here)

Test the newsletter on multiple providers. This should be a feature you look for in the email sending platform you're using. You don't want your email to look perfect in Outlook but horrible in Gmail, with the content all over the place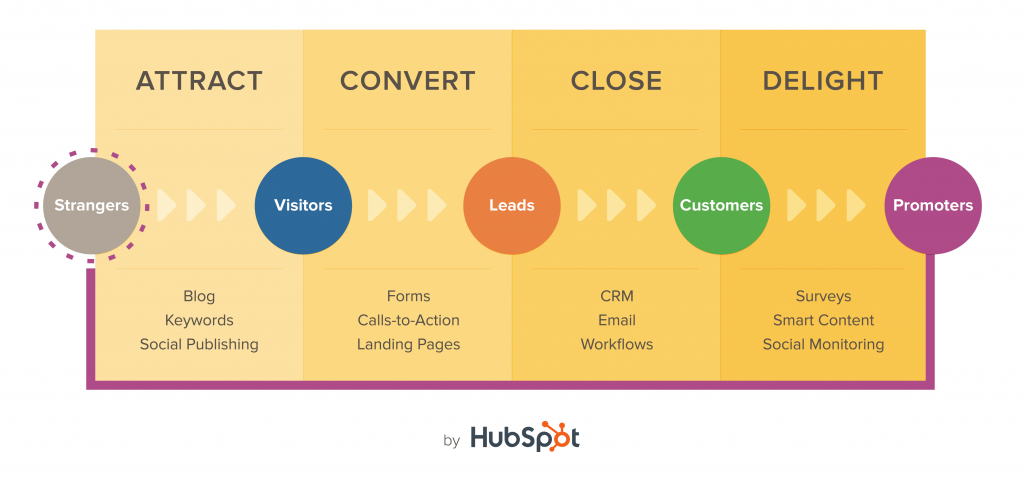 Take good care of segmentation and personalisation. As a very bad example, I once received an email to join an event in manufacturing (I'm a marketing person from an agency). It may have been a mistake, but they didn't get a chance to email me the second time, since I immediately unsubscribed. So, tailor the content to your segment, providing info that is relevant for them.
As for personalisation, there are countless examples of people receiving emails with the wrong name or wrong company, which usually makes them dismiss the entire content, even if it's relevant to them. Make sure to check your data and keep it up to date before using any sort of personalisation in your email.
Write the content of the email in a way that will make the audience do something (whatever that something may be, as per the call to action we've discussed earlier), in a way that is relevant for them, not for you. We've written about writing persuasive content here.
And speaking of content, keep in mind the 80-20 rule, which states that 80% of your content should be informative and only 20% salesy. It's easier to turn a stranger into a friend and a friend into a client than a stranger into a client. Built that relationship and trust with content that is purely informational and valuable for your customers and they'll keep their interest in the emails you send.
Further reading: Really Good Emails have a great selection of emails you can filter through, based on industry, category and more.
Actionable insight: start your content planning by thinking who your target audience is and what they are interested in. Then, deliver in the most efficient and brief way possible, adding a call to action at the end.
6. Follow up and automation
In an ideal world, we'd probably send one email and accomplish everything with it. But where would be the fun in that?
So, in the real world, the initial email attracts attention, but to bring it home, you need to follow up (and automate) in a smart way. And when I say smart, I mean in a way that isn't too pushy or salesy. 78% of consumers said they have unsubscribed from emails because a brand was sending too many emails (according to Hubspot).
First of all, what do I mean by follow up?
After you've sent an initial email, your email sending software will show you that there are people who:
Don't open it
Open it, but don't click on anything
Open it and click on stuff
Based on the content of the email, you can decide what to do next, for each category that hasn't converted (I've highlighted what I usually consider the best option):
Don't open it:

Resend the email with a different subject line

Send another email, with different information
Open it, but don't click on anything:

Follow up with a different angle of the info you've already provided. Perhaps with a limited time offer?

Send another email, with different information
Open it and click on stuff:

Follow up with extra info, either reinforcing the call to action or adding a slightly different one. Limited time offers could also work well.

Send another email, with different information
Marketers that aren't data driven don't take into account customer interaction for their email flows. They come up with a newsletter plan that sends one email after another, trying to engage everyone in the same way and expect people to convert.
Smart marketers consider flows with multiple exit points and take into account their interactions, as presented above and base their follow ups on the content the user has engaged with. For example, when we saw that people were interested in the content we share, we invited them to a webinar with an external speaker to talk about the topic they most engaged with. They were then invited at a live event, which took them another step closer to converting into a customer.
The smartest marketers automate the process, so they don't have to do this manually. Most email marketing software will allow you to set up a workflow that is triggered by opens, clicks, abandoned carts or others. All you have to do is set up the emails in advance and let the flow run its course.
It's important to remember that your follow ups should be appropriate for the lead stage. If I've visited your website for the first time and signed up for your newsletter, don't send me an email that say hey, buy this £10,000 product from us today. But if I've been in your audience for quite some time and I'm already engaging with your content, consider telling me more about your services and how they can help me.
Further reading: Here is some further reading in determining the lead lifecycle stage, so you can then plan your email marketing campaigns based on them.
Actionable insight: Plan your follow up based on customer activity and lifecycle stage.
I hope you've found this guide useful and have at least 1 new idea you can implement right away. If you've liked it, share it using the buttons on the left, maybe someone else from your network will find something useful and they'll love you for it 😊.
About the author: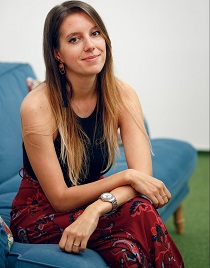 I am Raluca Apostol, Founder and Account Director at Event Marketing Stars and I have marketed over 60 events in the last 8 years, with attendee numbers ranging from 100 to 13,000, in small and big teams, in B2B and B2C, on 3 continents and helped deliver up to £4,000,000 in revenue.

I am passionate about events, lead generation and monetisation. If you want to reach out, you can find me on LinkedIn here.