If we had to look back at 2020 in terms of social media relationship statuses, it would tick the "it's complicated box". Imagine being an events agency in a time where live events are no longer possible, all across the world.
Luckily, clients (and us) have rapidly pivoted to online events and enhanced digital activity. We wrote more articles, ran bigger online events than we could have live ones, spent more time re-working the strategy, but made it through to the end a bit better than we started. A bit more prepared for uncertainty, with closer relationships and bigger expectations for 2021.
Here's our 2020 in numbers: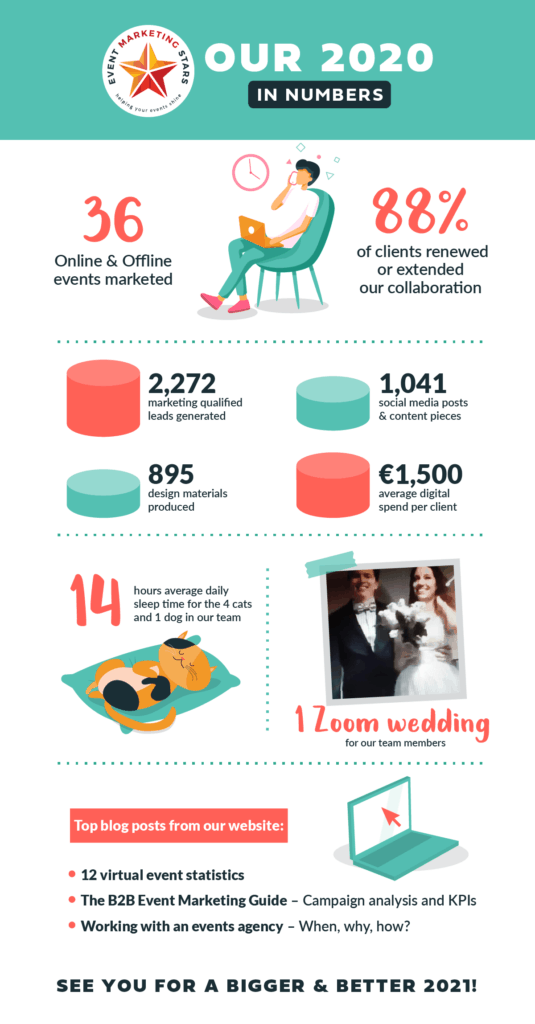 If you want to review the top blog posts, here they are:
Thank you all for being part of our story in 2020 and see you with a fresh outlook in 2021 (and hopefully some live events)!