The past few months have been a whirlwind for event professionals. Some have lost their jobs, others have had to transition to other areas and most have had to adapt to running virtual events. This, of course, came with its own challenges which we are now learning to overcome.
To paint a picture of the landscape at the moment, we've compiled a list of 12 virtual events statistics, so you don't have to look for them anywhere else:


Virtual events statistics
The cancellation costs of more than 10 major tech conferences this Spring has surpassed $1.1 billion (Data Connectors)
The global virtual events market size was valued at $77.98 billion in 2019 (Grand View Research)
43% marketers find it difficult to replicate event formats on a virtual model (Eventsforce)
By 2021, video (including web conferencing) will account for 80% of all internet traffic (Data Connectors)
Nearly all event professionals (96%) think virtual events won't replace face-to-face ones. (Bizzabo)
The top biggest challenges for virtual events are audience engagement and interaction. (Markletic)
Attendee engagement and satisfaction is the top KPI tracked for virtual events (Bizzabo)
12,500 meeting professionals joined the Global Meetings Industry Day (GMID) 2020 in April in an attempt to break the Guinness World Records title for largest audience for a virtual conference (Kongress Magazine)
3 in 4 event marketers (74%) do not charge for virtual events. (Event MB)
The industries using webinars the most are Software & Tech (29%), Financial Services (14%) and Education (11%). (GotoMeeting)
55% of webinar registrations come in the last week prior to the webinar. (GotoMeeting)
44% of webinars have fewer than 25 attendees. (GotoMeeting)
There are a bunch more of them here if you want to continue reading about it.


Ok, what do I do with this data?
Some of it can freak you out – that's a lot of money lost on those 4 tech events, but it can also put your mind at ease – on the plus side, look at the size of virtual events and that was in 2019. It is projected to grow by 20% this year, so the revenue isn't gone, it has just shifted somewhere else.
Then, knowing the challenges that other event professionals are having can help you come up with plans and solutions for them even before they arrive. Think of the biggest challenges that are related to engagement – how can you ensure you or your team develop virtual experiences that go beyond a presentation or a speech? Take into account the setting of each individual – most of them are at home, working more than they would in an office, perhaps with children sharing the same space. What makes your event interesting and worthy of their (undivided) attention?

We loved this article on virtual event icebreakers
Of course, there is a silver lining to virtual events too. You would have had different logistical challenges to overcome and more budget to invest to bring 12,500 attendees in the same room, but in a virtual setting? Not saying it was easy, we know how much effort goes into promoting a large scale event, but GMID managed it and delivered, from the accounts of those there, a great virtual experience for all those attendees, having pivoted to virtual instead of the offline event in a short period of time.
And since webinars are the most common virtual event, we've also added them to the list of stats. Since most marketers don't charge for events, planning a webinar is probably the easiest. Or is it? The relatively low number of attendees for most of the webinars (a live event with 25 people would be a small networking meeting, if anything), you can tell that it's not as easy at it seems.
There are so many virtual meetings and so much free content now out there, that in order to stand out, you really need to bring something new to the table – a new angle, new interactions for attendees or more practical insights/workshops.
We've written about tips & tricks for a great webinar and you can also check out other virtual event content.
---
Get the next article in your inbox by signing up to our monthly newsletter:
About the author: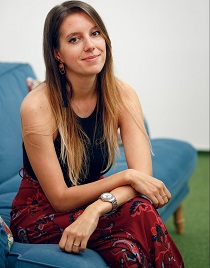 I am Raluca Apostol, Founder and Account Director at Event Marketing Stars and I have marketed over 60 events in the last 8 years, with attendee numbers ranging from 100 to 13,000, in small and big teams, in B2B and B2C, on 3 continents and helped deliver up to £4,000,000 in revenue.

I am passionate about events, lead generation and monetisation. If you want to reach out, you can find me on LinkedIn here.