TL, DR? I'm presenting a lead nurturing strategy that takes you through these steps:
If you're like most marketing teams I've talked to, you're actively working on lead generation, lead conversion or both. Strangely enough, even some marketers who are targeted against lead conversion, don't look at the important process between lead generation and closing, which is called lead nurturing.
According to Marketo, lead nurturing is the process of developing and reinforcing relationships with buyers at every stage of the sales funnel, which can look like this: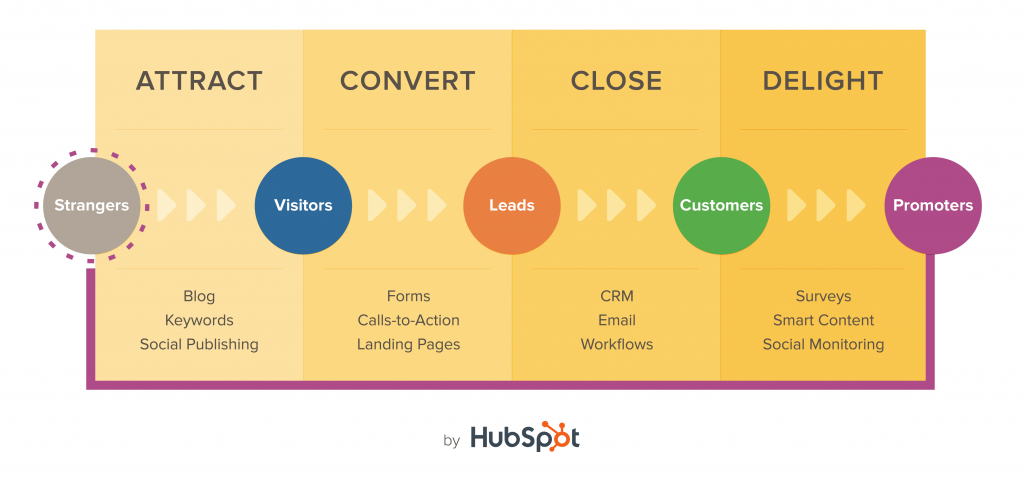 In this example above, lead nurturing is relevant in the convert and close stage and ensures that leads progress through the funnel.


Why is lead nurturing important?
The numbers say it all:
50% of leads aren't ready to make a purchase (Marketo)
80% of new leads never convert (MarketingSherpa)
62% of high-performing marketing teams use lead nurturing — compared to only 47% of moderate performers and 33% of underperformers (according to Salesforce)
There are a variety of reasons why leads don't convert immediately and you will have to consider each of them when developing your lead nurturing strategy:
The sales cycle is long or they have only started researching and aren't ready to make a purchase now
The lead is lacking information into the specifics of your services or doesn't trust your brand yet or may need more info before taking a decision
The lead isn't in your target market now or is an influencer, but not the decision maker
You're already getting ideas about what you need for the strategy, right? Ok, let's first see what are the tools you must absolutely have.


Necessary tools for the lead nurturing strategy
The first thing you need in order to develop and implement a lead nurturing strategy is insight from the data. At this point, you should have a way of analysing who is your target audience, who becomes a lead, who is converting and who isn't. The easiest way to track the last 3 is using a CRM, which will be the central point for all the data around leads.
To know who your target audience is, we recommend building customer personas, which represent your desired customers by splitting the audience into different segments with common features: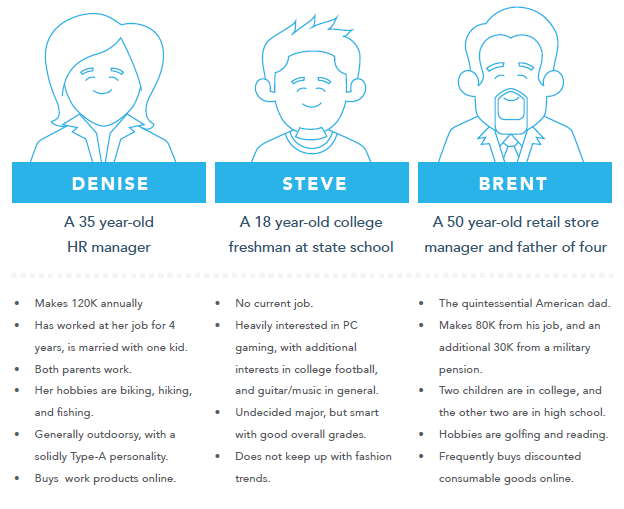 Build your personas by looking at data of existing clients or desired clients, if you're just starting out, do interviews and talk to your sales team. This will all help you paint the picture of who you should be targeting and what are their interest & pain points.
Here is a guide from Hubspot for creating marketing personas
Of course, there are a lot of other tools that can help you be better at lead nurturing (such as ABM, social listening, advanced website analytics), but for a first time lead nurturing strategy, we'll start with just these 2, the CRM and the marketing personas.


Step 1: Analyse current lead flows
Now let's start creating that strategy. As any good planner knows, the first step is to look at the data you already have and at this stage, you want to understand what does the sales funnel (or lead flow) looks like for your company. Typical questions you can look to answer are:
What are our conversion rates from lead to contract (and any other intermediary steps you might have, such as signing up for a demo or asking for an RFP)?
How long does it take for a lead to convert?
What is the information requested (from the sales team) or accessed (from website analytics) by leads before converting?
In which stage of the funnel do leads go cold?
What are the reasons leads don't convert (where you have the reasons)?
This can help you gather information that will be the backbone of your lead nurturing strategy. After this step, you should know what type of content your clients are interested in and when is the optimal time to send it to them (before they stop engaging with your company).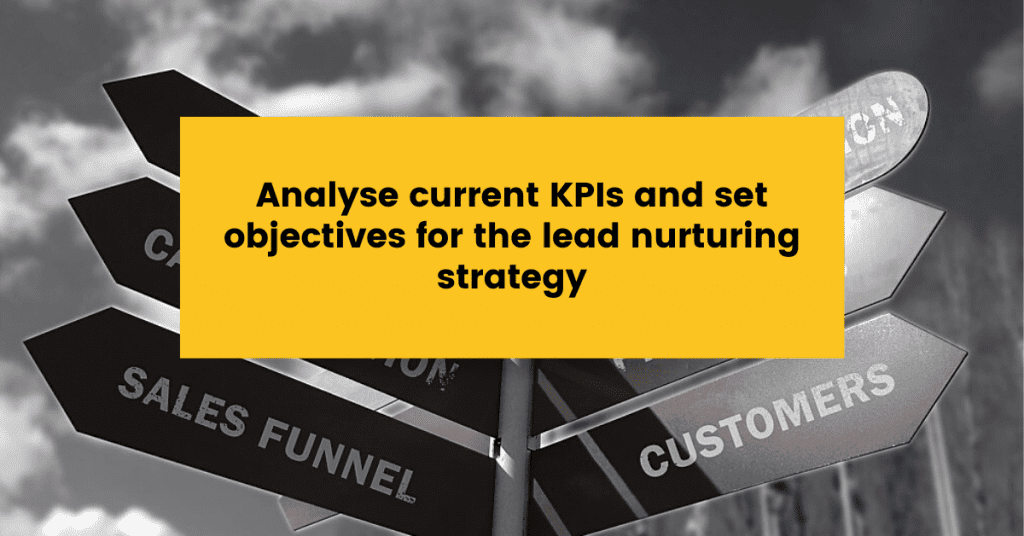 Ideally, in this analysis phase you should also be able to set objectives (or at least set a benchmark for current results to evaluate later), which can be defined as:
% new SQLs generated – sales ready leads compared to the period before starting lead nurturing
% increase in conversion rate from leads to contracts
% decrease in sales cycle length (number of days required from first contact to close)
% new leads reaching each new step in the sales funnel
Increase in sales revenue
Improved sales experience (though how this is evaluated will depend on the tools you have in place)
Here is a guide to setting up a lead conversion funnel


Step 2: Map your assets and build new ones
Now that you know what your prospects and customers are looking for before making a purchase (both from the customer personas and from your internal analysis), it's time to map the content for your lead nurturing strategy.
Say you know at this point that customers chose services such as the ones you offer based on use cases, referrals, budget, easy set up and brand values. In this case, you'd might want to offer them content such as:
Case study from a financial institution (insert customer's industry): How we helped this bank achieve this result
List of clients + testimonials + potential ways to get in touch and ask for referrals
A breakdown of costs and ROI for the first year after you started using our services
Video – How did our clients find the set up process?
Pictures from the charity run your team did last month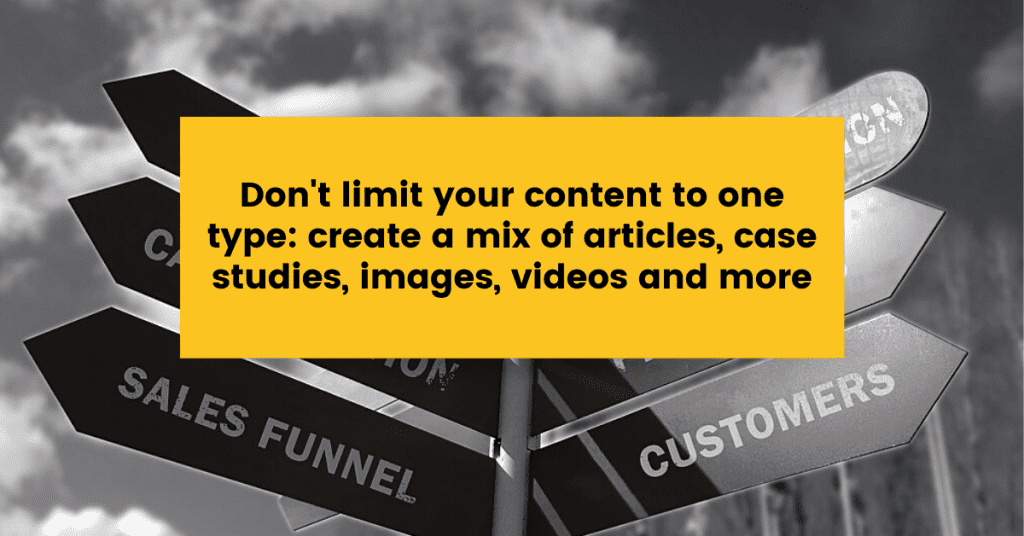 Note that I haven't included a list of 10 articles, but rather a combination of text and visuals. Your clients engage with content in a different way, so make sure you have something for everyone.
These will be interlinked with information about your services, but try to stick to the 80-20 rule in the early stages of the decision making process. When customers are looking for general queries (say you offer data centre solutions and they search for what is a data center), you don't want to go into a presentation of your data services or you'll lose them.
At this point, you want to educate them about your market first before going into a sales pitch, so a general video about data centres would work best, linking additional content/lead capturing forms to it. As they progress and start engaging with your business, you can start including content that is more about your services, where the aim is also to showcase your brand's expertise/uniqueness, on top of educating a more knowledgeable visitor.
After this audit, you'll know what you can use from the assets you already have (articles, videos, whitepapers already published) and what you still need to build.
Here is a guide from SEMrush to conducting a content audit.


Step 3: Automate what can be automated
Okay, so you've got the content ready and you know (roughly) at what point to send it to your leads. But you have many leads and they're at different stages in different times, which means that making sure they receive the content relevant for the stage would be at least a part time job. In comes automation.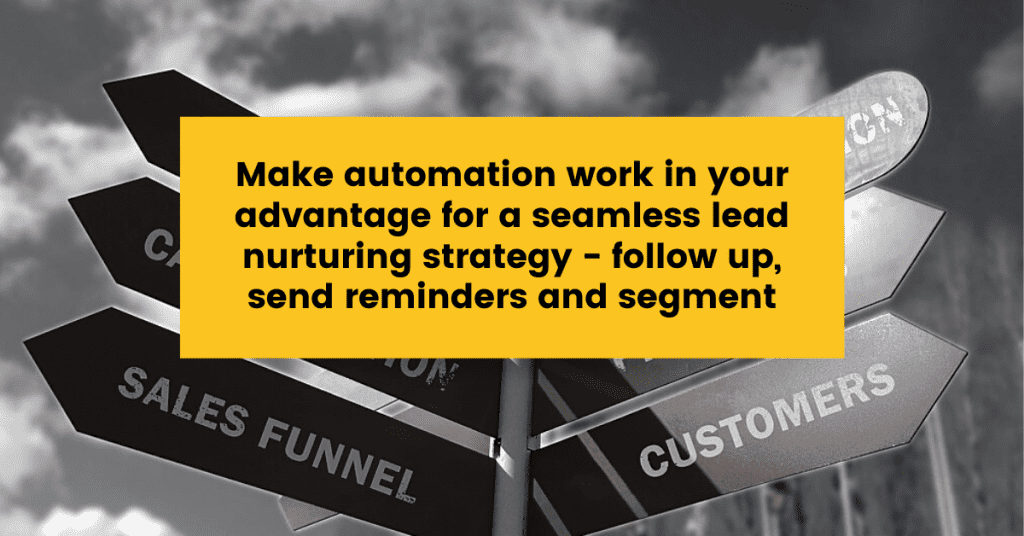 We live in a tech driven world where we can teach systems to do the boring work we don't want to do manually. Automated systems can:
Follow up at specific times, when you know contacts are looking for specific information or need extra help (send a targeted campaign about your services helping retailers process orders faster before major holidays)
Send reminders if your contacts haven't opened or engaged with the previous communication they were send
Push different messages to different audiences, based on their characteristics (send the latest report about manufacturing to those contacts from our database
Run flows that send a series of emails/text messages/social media messages based on how each user interacts with the content
Whilst the first three seem pretty straightforward, let's go into a few details about the last one. Automation flows are amazing for companies seeing a similar pattern for all or similar leads (based on industry, job function or department). If, for example, I know all marketers in my database go through 5 steps before they buy our services, then I create a flow that covers these 5 steps, one by one.
What is important here is that you:
Give people a way out – if they convert earlier or are not engaging with the flow
Offer a different pace for the leads based on their specifics
Let's take them one by one. We've designed a workflow for one of our clients in which the support center team would get in touch with a lead immediately to try and qualify it. However, this didn't work all the time, so the goal was to re-engage and qualify those leads that were unresponsive to the support team: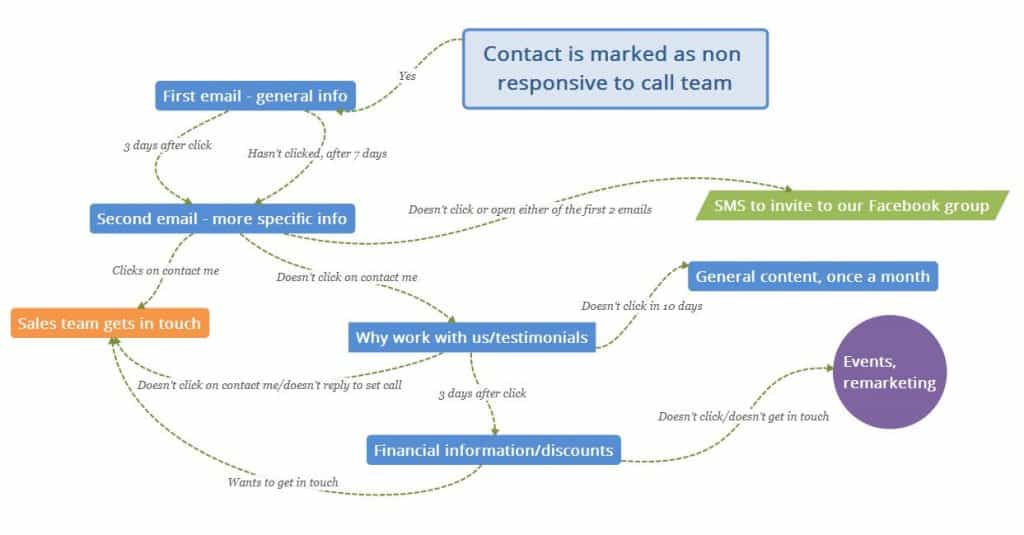 As you can see, there are multiple exit points from the automation and they don't all lead to the end. If the user doesn't engage with any of the first 2 emails, we send them a text to invite them to join a Facebook group. If they stop convert at any of these stages or get in touch, they are taken out of the flow, so we can go for a more personal approach. Also, if they click on an email, they are taken to the next step faster than if they don't.
The Facebook group in this example is a community of prospects looking for general information, which is why the content is 90% informational. It is a platform for them to keep connected to the brand and to the client's industry without being pushy and it is also a platform for them to engage with other prospects and clients. No hard sells here, just a channel to keep leads warm instead of cold.
Also, what is important to note here is that every step (sending an email, sending an sms, talking to a chatbot, inviting them to a Facebook group, getting a call from the sales rep) is done through their explicit consent. You should never try to force a lead to do something, but rather give them options.
Here is a guide to a good marketing automation strategy.


Step 4: Use a multi-channel approach
If you're only using email or phone to reach those leads that haven't converted, I'm not saying you're wrong, but, well, you sort of are. We are all different people and spend our time, at work and outside it, on different platforms. Plus, there is this old saying (I don't think we know who said it anymore) that it takes at least 7 interactions for a lead to convert. So don't put all your marketing eggs into one channel basket.
Your lead nurturing strategy should include a combination of channels & mediums: emails, chat, phone, events (virtual or in-person, when these will be safe), digital ads and videos. This is not to say you should use all of them, but rather that you should consider which is the best for your audience and test different combinations.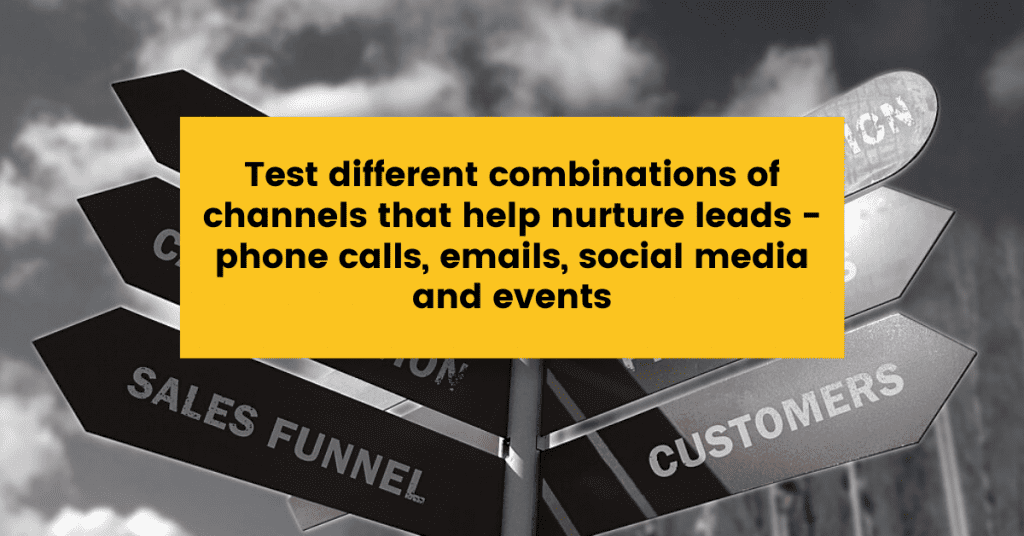 Going back to the example flow we mentioned above, we mixed email, Facebook groups and phone. The content we used included video (added in 2 of the emails we did) and a list of future events.
Take into account the different personalities of leads – some may want to talk more, others less, some may want to see you face to face, others will prefer to keep interactions virtual, some will want you to guide them through your services, others will want to research themselves. Give everyone an option to interact however they feel comfortable and you will see increased engagement rates.
Lastly, for these different channels to come together in a way that makes sense for both the user and your team, they should all (most) be tracked inside your CRM system. This includes phone calls, messages received on social media, event attendance, website enquiries or form completions. In this way, you ensure you have a good overview of the effectiveness of each channel and content piece when you analyse results.
Check out some further reading into setting a multi-channel B2B marketing strategy.


Step 5: Tailor the steps in the flow on previous engagement
As mentioned in the automation flow part, a lead nurturing strategy is effective as long as it flows well. You're not only tracking how your prospects interact with the content & messaging you are sending, but also tailoring each next step based on this.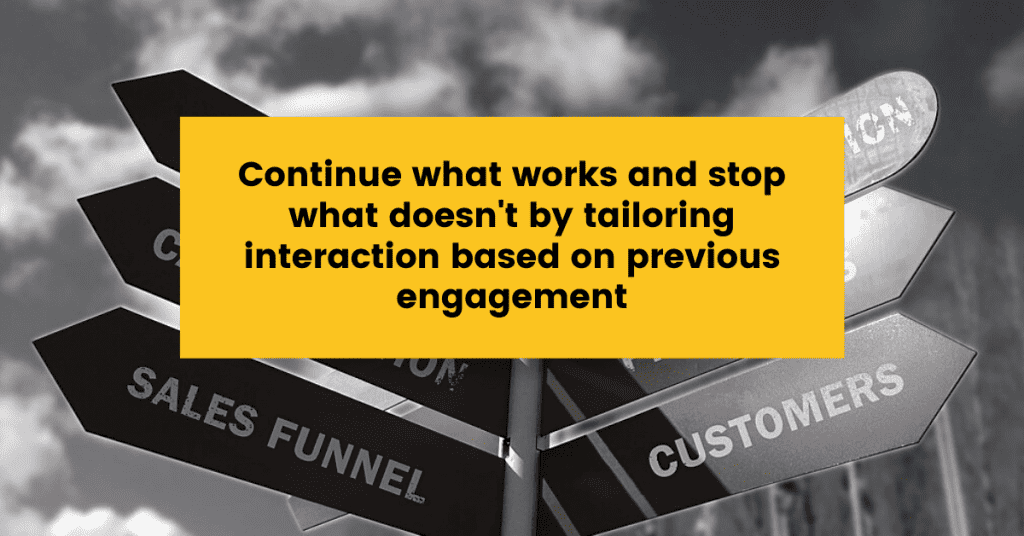 Again, monitoring and automation are the main drivers here, because they can be tailored to different scenarios and run accordingly. If a prospect isn't opening 3 emails, do you think you'll gain anything by sending them another 4? Or if they're not spending time on your blog, do you keep sending them new links?
The great part about technology is that it's relatively simple to adapt and redo what isn't working as expected. Maybe customers need to experience your services, so instead of making another piece of content or trying to engage with them on social media, you organise a site visit, plan an event or get a sales rep to give them a call.
The CRM and automation systems you use will help you understand when leads become disengaged with a specific type of content or where they are ready to progress to the next step in the flow.
Forbes compiled this list of tools to personalise sales and marketing processes.


Step 6: Monitor, report and redo
Finally, a vital step and that some marketers tend to oversee is reporting. If you don't constantly monitor progress, how will you know what's working and what not? And how will you be able to perform better in the future?
In this stage of the lead nurturing strategy, you should reply to questions like:
What are the quantitative results we've had? (go back to the objectives or benchmarks you've set in step 1)
What are the qualitative results we've had? (better prepared customers, better quality of leads, any ad-hoc feedback received during the flow)
What is the ROI of lead nurturing?
Since lead nurturing is a process, don't expect it to generate results from the first few weeks, but give it time to start developing that relationship with your audience. Some results you will notice immediately (like improved engagement with your pipeline), but others (such as increased revenue) will take more time and this will be based on the length of the sales cycle. If leads typically convert in 3 months, then you should give the strategy at least this long to evaluate the ROI for sales.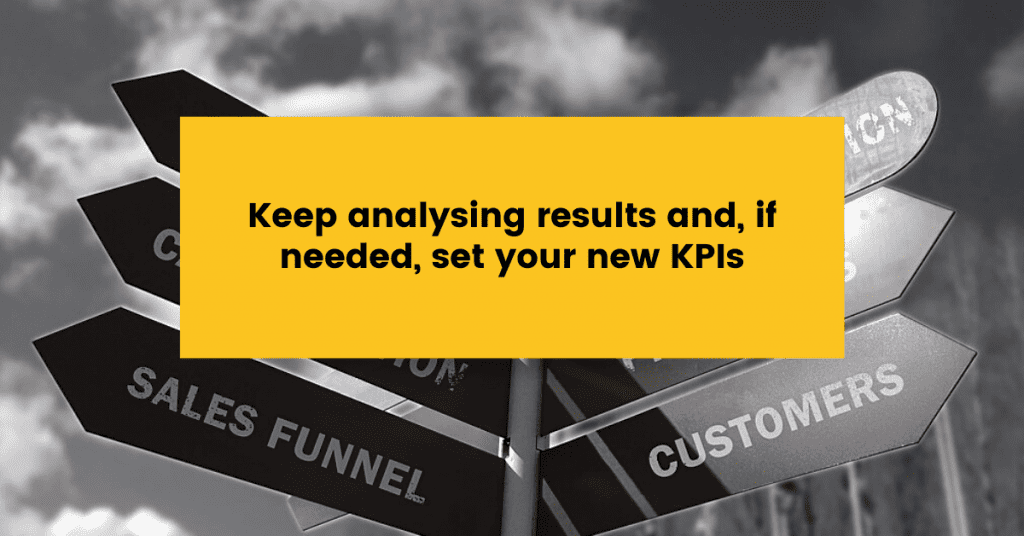 The report should also highlight which step of your automation/outreach strategy generates the best and worse results, which can then help you tailor the message and flow. If you see that 15 leads reach stage 2, but only 3 reach stage 3, consider changing what happens between stage 2 and 3, either in terms of content or channel.
Here is an article about measuring the success of a lead nurturing strategy.
Each of these 6 steps take time and commitment, but isn't that the case for anything that shows results? The trick is to not get lost in the complexity of it, but start with something (anything) small and take it from there. Be persistent and you'll make lead nurturing work in your favour.
Get the next article in your inbox by signing up to our monthly newsletter:
About the author: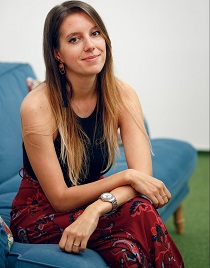 I am Raluca Apostol, Founder and Account Director at Event Marketing Stars and I have helped generate over 30,000 leads for clients in B2B and B2C, on 3 continents.

I am passionate about events, lead generation and monetisation. If you want to reach out, you can find me on LinkedIn here.