Most of event and B2B marketers will know the drill. You need to run a campaign and one of your key tactics is email marketing – kind of logical when you think that 86% of professionals saying they prefer to use email when communicating for business purposes (Source). To increase the number of contacts you're reaching, you go for the easy solution of building an email list.
You may have done this yourself using tools that extract email address from platforms like LinkedIn, used a public directory or engaged a data research company that returns contact details for your desired profiles. This was a quick way to get new email addresses in your database.
Some would unsubscribe immediately, some would even return an angry "stop contacting me" email, but it didn't bother you too much. Your campaign reach increased and so did your potential for conversion (more people see the message means more are likely to buy from you).
However, in Europe, GDPR has meant marketers can't use these techniques any more and contact people for whom they don't have consent. If you're unaware with GDPR (though where have you lived for the last 3 years?), here's some further reading on it.
There are other anti-spam regulation in other countries too, though you shouldn't only create a strategy to attract interested leads to comply with regulation. Engaged leads are less likely to unsubscribe, more likely to convert and cost efficient.
---
But first, the strategy
So how do you build a list of new contacts that are interested in your business? Here are some things you should be considering first:
1. Lead times will be longer. In event marketing, we used to quote our research team and get anything up to 10,000 contacts in 1 or 2 weeks. This is less likely to happen by using alternative techniques, so plan more in advance.
2. This is not a numbers game. Data research was a numbers game – the more, the better. But now, if you only get 500 leads in 2 weeks, you'll want to make sure these are leads that are highly relevant and interested in what you are offering or promoting.
3. But it is a conversion game. Ultimately, your target as a marketer is bringing in the $ (or € or £, since we're talking about Europe). So it doesn't matter how many new contacts you can bring, but it matters how many become clients.
---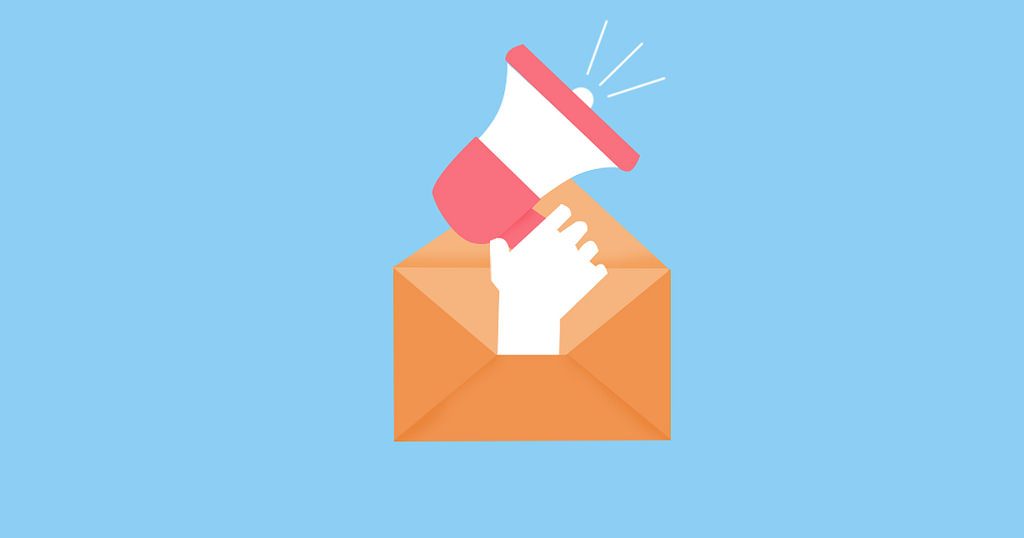 Building lists with inbound marketing
You've probably used inbound marketing before, even as you were using other data building strategies too. Inbound marketing, as opposed to outbound, essentially means offering value to your target market so they come to you rather than receiving your message at a point where they may not be interested in your offering.
For example, sending an email out to a list of cold leads is outbound marketing. Offering a how to guide to these contacts and inviting people to contact you for more information about your brand is inbound marketing.
The case for using inbound marketing has been already made several times. For example, in North America, as of 2017, 76% of marketers use inbound marketing approach as their primary strategy (source) and it's considered to achieve higher ROI compared to outbound techniques.
Now that you know what inbound marketing is and why you should use it, let's look at some examples of building lists with this methodology. Inbound marketing is used at different stages of the lead cycle, but for this article, we will only be discussing about the attract stage.
Showcase case studies of how your clients use your services, followed by a form where people can inquire about your services. If you have strong advocates of your brand, you can even invite potential clients to contact them directly about what you offer.
Produce whitepapers, ebooks or guides, which can be accessed via a download form. Generate interest by using a landing page that shares insight from the guide you've created and explain what people will get out of it.
Create valuable content for your target industry. This shouldn't be sales-y, but aimed to inspire or share knowledge on the areas you are established in. This can be followed by a form for them to find out how you can help them be better on the topic of the blog or can be used for general awareness. For example, we're a B2B events marketing agency and we create general content around B2B marketing or event marketing, not about what we offer (but see what I did here?)
Host a webinar or a podcast. As above, the topics should be general to your industry or target markets, trying to help them address pain points, such as how to choose the right cloud provider or how to increase revenue from social media ads. When you register leads for the webinar, add an option for them to subscribe to other updates from your company.


---
Building lists with social media
Social media can also help you build a list of new contacts, via lead generation forms or through organic content. Some stats say that 90% of decision makers never respond to cold calls (and this was in 2012), whilst 75% of B2B buyers use social media in decision making. Here are a few tips on building lists with social media:
Run social media lead gen ads. Facebook, Instagram and LinkedIn can run lead ads, where you collect information in exchange for something of value – a special offer, a contest or a piece of content. This will only target your desired profiles in terms of job titles and industries, so make sure these are accurate for you.
Share gated content. The whitepapers, ebooks and guides we discussed above can and should also be shared on social media. This way, you're leveraging your network, whilst also giving them something valuable in exchange.
Since we mentioned your network, let's also quickly review a few tips for growing this:
– Add everyone you meet in real life on your personal LinkedIn account or by following them on Twitter. You can also invite them to like your page or follow your updates.
– Join groups, share content and comment on other people's posts.
– Make a list of your top accounts, search for the relevant contacts to follow and engage them by sharing articles you think they might find valuable or by commenting on what they post.
– On Twitter, create lists of your top accounts, so you have a quick way of accessing what they share.
---
Attending events & building your community
In person events are great for lead generation, with 68% of B2B marketers considering it the top lead engagement tactic. Whether this means running your own events or attending other industry events, there are a few ways to generate leads:
Building an audience for your brand through your own events. You can organise a conference, a Meetup, an informal dinner/breakfast, a seminar, a workshop, a visit to your company's premises, a product launch, an exhibition – there are plenty of options from which to choose, based on your objectives. We've written previously about deciding to organise an event here.
Networking. Join other industry events to meet your target audience and understand the main topics they are interested in. Add the people you meet on LinkedIn and invite them to like your page, follow your updates and subscribe to your newsletter.
Exhibiting and sponsoring. Based on your budget, you may be able to exhibit or sponsor an industry event. This way, your brand will be prominently visible to the event attendees and you can collect leads at your booth by scanning visitor badges, running a raffle or offering a piece of content in exchange for their contact details.
Speaking at events. Speaking engagements can be paid or you can manage to get a slot for free. Regardless of the investment, nobody wants to sit through a sales pitch. Discuss how you're helping the industry prosper, what challenges you are helping solve, how you've overcome problems when developing your services – think how what you're presenting is relevant and helpful for them.
---
With or without GDPR, contact details are precious. The average office worker receives 121 emails per day, on average. Why would they want an extra one? Offer value, be helpful, put your customer needs first and it will all come back to you. Plus, a good strategy can't harm either.
What are your strategies to building contacts? Let us know via the comments.