You may be on this page because you want to know what exactly an event agency does, or maybe you want to know if you need one for your upcoming event. That's a great thing because in this article we will cover everything you need to know about event agencies. This should also help clarify when you can or should work with one.
So, which came first, the chicken or the egg? Let's start with the basics.
Firstly, what is a marketing agency?
A company, or a group of people who can help you with advertising, digital strategy, lead generation, lead nurturing, marketing events. A marketing agency has several important goals: increase brand awareness, generate leads, getting them to convert, grow social media and offline presence, increase traffic on the website pages you need, following strategy goals, and others.
A marketing agency aims to be an externalised marketing team (or function), that can either work independently when you don't have any in-house marketing team members or support the efforts of your existing marketing people. It helps you, its client, to reach your marketing and sales objectives by creating and implementing marketing strategies.
Not all marketing agencies are the same: some are bigger, some are smaller, some are focusing only on online, some are full-service. So, depending on their size and particularity, they may have all or some of these departments:
Account Management (focuses on nurturing client relationships) 
Sales (generates leads for the agency) 
Strategy (comes up with a plan that meets the goals of the client) 
Creative (takes care of creating a message that supports the strategy) 
Public Relations (manages the relationship between the media and the company) 
Operations (makes sure that the production process is done from start to finish) 
Technology & Analytics (takes care of the programs and business analytics) 
How does a marketing agency work?
A marketing agency gathers a group of creative and strategic people, it trains them and organize them in teams. When a client needs someone with more experience, more creative and capable of implementing and creating a strategy, the agency "borrows" them their team or person responsible, to work on a project independently, or with the team.
How many types of marketing agencies are there?
Traditionally, 3: ATL, BTL and TTL. But some of them offer you a mix between these three, as things are more fluid nowadays.
ATL or Above the Line is a kind of advertising you see on television, print media or on radio. Its main focus is the mass-market communication, without a target, pointed to a larger audience. Usually, you hire ATL agencies if you want to create brand visibility or inform people about the availability of the product.
BTL, Below the Line is more focused on specific target. The communication is tailored to a specific customer segment. You can find it in direct marketing (SMS, emails, social media posts), events, press conferences.
The last one, TTL or Through the Line is a mix between the two approaches, it is a holistic communication.
Which are the costs?
The agency starts by setting a fee/hour. Then, they estimate a number of hours they will work on the project monthly and add up the media budget (it can be for ATL advertising such as tv spot or billboard, or for BTL, a digital campaign, where have the ads price). That is the fee the client and the marketing agency agree on, and the client has to pay.
You can get an idea about the fees here.  
So, finally, what is an event agency?
Basically, an event agency is a group of people that you hire to plan, organize & implement an event that should bring you awareness of your product, service or brand. As we all know, lately events could only be found online, but in person ones are starting to revive. Great news! 
Just like a marketing agency, an event one can take care of some or all the aspects of an event: maybe you need help with the whole event, from A to Z (including location, speakers, logistics) or you need some additional support on the marketing side of it.
An event agency can take care of your conferences, webinars, workshops, launch parties, livestreamings. They will either open up the Zoom or talk to the manager of the location. Whatever concept you want to bring to the public, an event is a great idea because it is a successful way of connecting to your audience and connect people, and because events marketing can be done in so many ways that can bring you leads.  
An event is a fun and social gathering, where everyone has exposure and is entertained, having the important opportunity of creating memories that, ultimately, make your service, or product, memorable. And let's not forget about the networking too! 
What are the advantages and disadvantages of working with an event agency?
+ Let's start with the obvious advantage: people know what they are doing. The most important aspect of working with an event agency is that you hire some people to take care of something maybe you don't know how to do (that's why you are reading this article, right?). Having an expert, someone with past valuable experience, who knows what can go wrong and how to handle bad scenarios will only benefit the success rate of the event.
Secondly, hiring an agency means you are hiring a team. More people who know how to take care and implement the event and advertise it can also be the key to a good event. An event has a lot of steps, from talking to speakers to taking care of the logistic part. It can be overwhelming, especially from someone with no to little experience in organizing events.
Previously mentioned – advertising. It's not enough to literally get the event going. You have to make people aware of it, convince them to remember its date and, ultimately, to come. And bring a friend or two, too! Marketing if like the soil of the event: it's not enough to have the best seeds, you need a good soil where it can flourish.
– Now, with the obvious downsides: you have to pay for it. Hiring an events agency costs. So, when we are talking about organizing an event, things will add up: the agency, the place, the advertising, and so on.
So, depending on your budget you can opt for the right events agency service, suitable for your needs and limits. If you don't have in plan frequent events, it can be more cost-efficient working with an event agency rather than hiring a full-time person who'll work just for a couple of months.
Working with an event agency, or an agency whatsoever, can be like living with a stranger. You can have different visions or approaches. Your team can feel left out or like someone is hijacking their tasks, their job.
Let's not forget about the fact that nobody knows your products or services like you and your team do. It can be difficult to introduce an agency to something that you've known since day 1 and to make them understand the whole package that comes with whatever you are selling. That is why communicating efficiently is a must.
It is important to pick the agency with who you resonate the best, or, to search for someone who will work with you as a partner and will try to understand your goals and work towards them. Also, it is vital to talk to your team beforehand and prepare them for with working with the agency, accepting their help and cooperate with them.
What should you expect from an event agency?
Your implication is linked directly to the relationship quality and results you have with the event agency. Don't forget that you need to give them support, insights and guide them, as your business is brand new to them. It is also important to state your goals clearly and to do monthly follow-ups to see if you are on track.
You should ask them how you will keep in touch, how often will you have meetings with them where will inform you about the process, steps, deadlines, reports, updates.
Another important step is to set your goals and ensure you are on track. An event agency can help you figure out if your goals are realistic and achievable for your budget and business specifications, taking into consideration your competition, too.
Final thoughts
Now that you know the basics you need about a marketing agency and one specialized in events you can make the right choice. We hope our article helped you with deciding when it's the best time to explore working with one and when it's better working on your own.
If you would like to find out more if you should hire a marketing agency for your small business, read our previous article.
Good luck!
About the author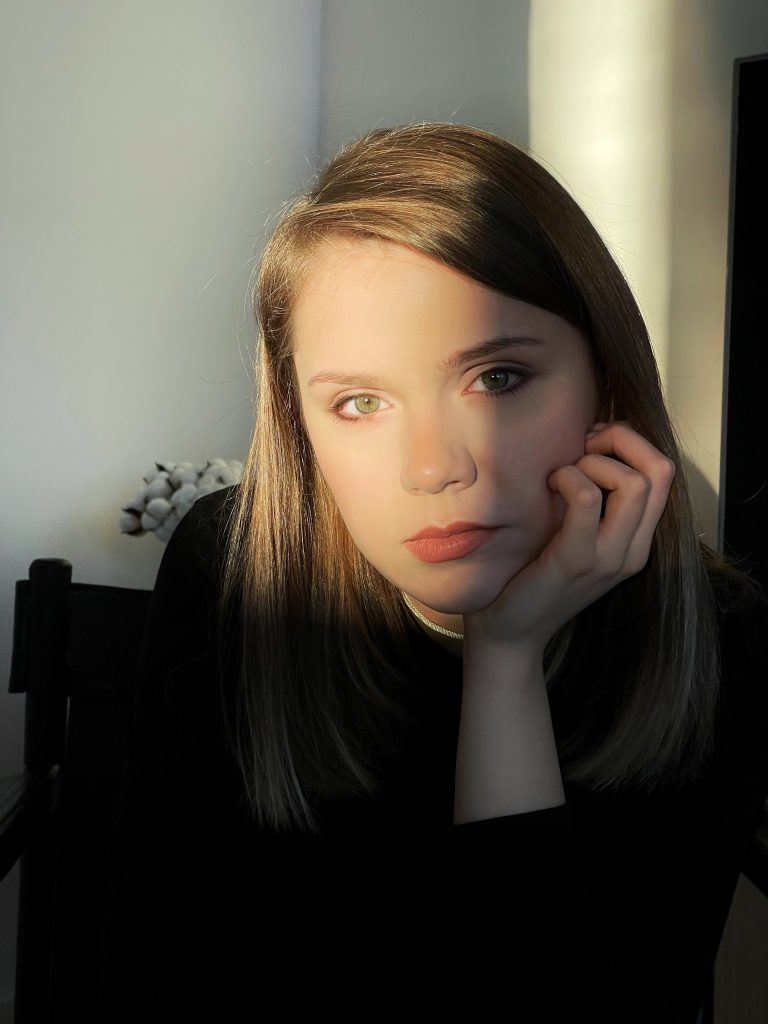 I am Diana Slabu, content marketer with a background in anthropology. With my anthropologist's glasses on and my dog by my side, I try to see the world and society in its complexity and particularity.
I am responsible for the social media posts, fun stories and easy to read texts in the B2C education clients world.
If you want to reach out, you can find me on LinkedIn here.