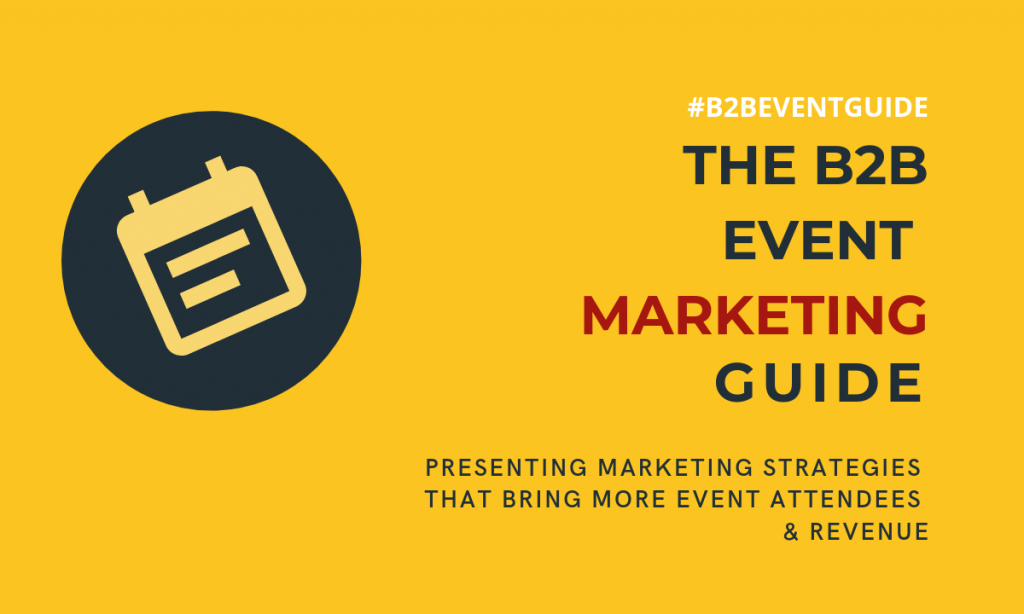 One of the million dollar questions in event marketing is "how do you attract attendees". To try and answer it, we've created The B2B Event Marketing Guide, a 15 chapters report on the full marketing strategy and planning process that goes behind a business event.
The article below is an excerpt from the guide. Find the other chapters here.
In this section: Ensuring low attrition rates of attendees for live and online events through email, event apps, content marketing, social media, pre-event activities, communities and remarketing. Performance indicators for attrition models in events.
Having worked on multiple events in the previous years, we can testify that this is something that can be overlooked by event organisers. Since one of your KPIs is to get people to register for an event, you may consider your job is done once they fill in the form and/or make the payment.
However, another KPI you should have is getting people to attend the event, since revenue is great, but having a full room on top of that is even better.
Your strategy to get people in the room (be it live or virtual) will differ based on the event you run and your ticket price. Attendees will have a higher buy in for the event when they pay to attend, but there may still be factors that prevent them from attending and ask for a refund.
Even though they were convinced to register at a certain point, they may have had other plans come up or even forgot about registering. So, your goal is to keep them engaged through tailored content and reminders.
Live event attendees (paid and free)
Emails: The content you develop for your registered attendees can be similar to the one you create for leads on specific areas (such as announcing new speakers, agenda topics, main themes, venue updates, city guides), though registered attendees will have a different call to action.
Remove the list of registered attendees from current email sending. Getting an email that says register now is annoying when you've already registered. On top of that, if you're running special discounts, it can create frustration for paid attendees who haven't taken advantage of that discount.
Apps: If you're using an event app, get your attendees to register for it by promoting the benefits of using the ad, which could be creating an event schedule, registering for workshops, browsing the list of attendees, sending messages to other delegates and more.
Based on the tech stack and user settings, you can send them push notifications through the app about event updates too. Here is some further reading about engaging attendees via in-app content
Content: In our content section, we also discussed the different reasons people attend events and the content you can create for each of these segments. This can also be useful in your attendee engagement strategy, using blog posts, speaker interviews, videos, delegate lists and more to create buzz and interest about joining your event.
Content can also help increase FOMO, the fear of missing out if they don't join your event and can be published on your own channels, earned or paid.
Social media & event hashtag: Encourage event attendees, speakers, sponsors and exhibitors to use the event hashtag even before the event. Give them access to design assets like banners to make sure it's easy for them to post and announce their communities they are joining. When other attendees see the social media buzz, their engagement will also grow.
Pre-event activities: You may organise pre-event meetups or webinars to further promote the event. Some big events happen once a year, so to keep their target audience engaged in between events, organisers set up webinars or smaller meetings.
There are other channels, such as communities, personal outreach and remarketing which can be used for both offline and online events and which we discuss below.
Online events
Online events, such as webinars, traditionally have low attendance rates, with attendance rates ranging from 35 to 45% (source). Email reminders are great for keeping leads nurtured, but sometimes users may be unsubscribed from communications from your company or you may have low engagement on emails. Based on your promo budget, consider these alternative reminders:
Social media – post content related to the webinar, using the specific hashtags and tagging the speaker(s) of the webinar
Communities – post updates and in your social groups
Personal outreach – you can confirm webinar attendees by phone or by reaching out to them directly on social media, like through a LinkedIn message
Remarketing – add your contact list from the webinar to Google, Facebook or LinkedIn and create a remarketing campaign to remind your attendees about the webinar.
Performance indicators of attrition models
Once you've implemented all your strategies, it's time to review performance. Do this by reviewing engagement for your content (like email opens, clicks, reshares of social posts created for current attendees) and checking attendance rate.
Compare this to any previous results you may have or just set a benchmark then review year on year how it is changing.
Key takeaways: The marketing communication doesn't stop when a lead converts. Create an engagement plan that will keep active the interest of your event attendees.
If you're interested in The B2B Event Marketing Guide, fill in the form below to download it: